Do you listen music to wake you up? and am not talking about musical alarms!

India
November 22, 2008 9:31am CST
Sometimes getting up in the morning is way too hard for me.. So I actually have to play some song in my cell phone so that I can get myself out of the bed!! And yes after the alarm bells are done shouting. I usually get my ear phones and cell phone .. and enjoy some songs or FM.. for 10-20 mins.. This leaves me really fresh.. and not at all sleepy like the one usually is in the morning. And I must tell you music never helped me in sleeping, on the contrary it made me sleepless. So do you listen to music to wake you up? What all things do you do with music.. of course besides dancing??

7 responses

• Pakistan
24 Nov 08
Hi dear well to me, i dont need music to wake me up and sure not alarm as most of time my i wake up myself at time i want to be or around it and some times if i put alarm in my cellophobne, i am up before it and turn the alarm off b4 it rings Sound weired, isnt it take care

• India
24 Nov 08
I don't think that weird.. Cause there are many people... who have certain thing (will power)..they can set their body clock very well.. They have control over it.. My dad told me to strongly think and believe that tomorrow you will wake up at the 6 o'clock.. And you know what I did.. yea 10 min late.. But I did.. Whenever any one has to leave early morning.. I get up on my own.. (without any alarm).. as I genuinely wanted to see off my relatives.. Its just will power and control over your self.. As usually I sleep like there is no tomorrow..

Its good also because I take the full rest (advantage) from sleeping


• India
26 Nov 08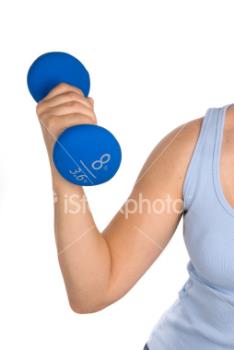 Umm.. I am kinda like that too.. I need music for every thing... While am bathing .. and also other bathroom businesses.. he he thanks for your response.


• United States
22 Nov 08
I don't have a cell phone or an alarm with music, but my children and I love to listen to music while we are cleaning, makes the job go faster and easier..

• India
23 Nov 08
Exactly music make things easier. When I wash the dishes.. I usually play music in quite high volume and do the cleaning with a little bit of singing and dancing!! It turns the boring work into fun!! thanks for your response!!


• Philippines
22 Nov 08
suddenly, got a light bulb on my head. That was a nice idea. Maybe I will try that. I am also having a hard time getting out of bed when I woke up. So probably, I will try that. I just hope that I remember doing it after I open my eyes. Usually when the alarm sounds, I snooze it and goes back to bed. :D

• India
22 Nov 08
he he

.. try it!! It works for me. May be its my love for music.. Thanks for your response.


• Australia
9 Feb 09
I use some sort of piano riff to wake me up in the morning. (It's the piano version of "Bad to the Bone") And to be honest, I loathe the damn thing! lol. As soon as I hear the piano start playing, I get this sudden urge to throw something across the room. But of course I don't throw anything at all and just press the snooze button instead..... Which of course means that ten minutes later I get to hear that damn piano riff again! Seriously, I'm a sucker for punishment I think.


• India
30 Jan 09
Naaa, I don't use music to wake me up. All I need to wake up is some desire in my heart, to wake up and get to work and to get things done, to get in shape and to win this world. I love to listen to music while sleeping and when I am bored but never needed it to wake me up. I really love to get up early and start doing my work. It makes me feel strong. So I don't really need music for waking me up. Take Care Happy Listening