which dress is suitable for you.?

India
11 responses

• Philippines
23 Nov 08
I'm comfortable with casual and smart casual wears. Like engineered jeans and a nice pair of shirt or polo to match my pants. Sometimes I go for high fashion but it depends to where I am going. It's fun to experiment on your clothes if you have a nice physique.

• Philippines
23 Nov 08
I think any type of dress or clothing suits me. I mean, it depends on how you carry it. Primarily I just wear something casual when am not in any occasion. So depending on what's the occasion or where I am going, is also a factor for me to chose what clothes to wear. I love wearing gowns during formal gatherings. I think for girls, we feel and look like a princess.

• Malaysia
28 Nov 08
Hi vimaal.. I'm ok and in fine fettle. In Malaysia, the most suitable dress that look good for me is Baju Kurung. This is our traditional attire for female.. There are a lot but baju kurung is one of them. But I just wear it when there are function or ceremony. Usually I wear T-shirt and jeans also because that the most comfort dress I wear..

• Philippines
27 Nov 08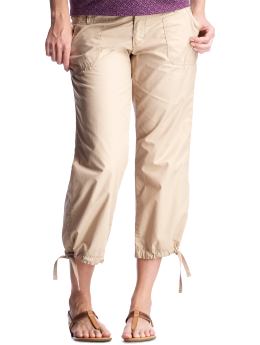 I like cargo pants too. I feel like I look cute in it. I am more comfortable wearing a straight cut pants though. But the attached picture of a cargo pants is one of my favorites.



• India
24 Nov 08
For me, I think, all the dresses that men wear will suits me...... especially, I will be look good in T-Shirts and jeans... most of my friends says that.......



• United States
23 Nov 08
Hi! I actually look better on formal wear, according to my family and friends. But then, I prefer to wear casual clothes because they're easy to carry and I can do almost anything without thinking of messing up with my clothes. For me, comfort counts. If I'm comfortable, then that's suitable. Happy myLotting!

• New York, New York
23 Nov 08
If I do not have to dress up then jeans and a t-shirt or polo shirt is good for me.

• Philippines
23 Nov 08
Hi! I am very comfortable with t-shirts and jeans or shorts ,skirts for my everyday casual wear.But I see to it to wear something accordingly.If the situation needs me to wear something formal then I'll wear it,if I'm out with my friends or kids just for malling,bowling then it just have to be a simple blouse or shirt with shorts or jeans