Pepsi Christmas Tree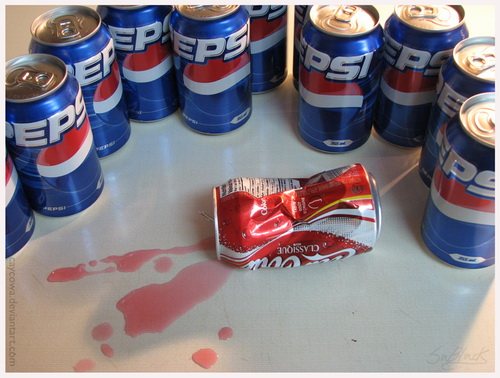 Canada
November 24, 2008 7:06pm CST
This year we have been saving Pepsi cans that I am going to turn into a Christmas tree this year. A few years back I made a few for craft sales and sold them pretty cheap. This year I want to make a huge one to help decorate for the holidays. We are anti coke! I'm hoping to add some lights to it and maybe even some ornaments.
5 responses


• United States
2 Dec 08
That is actually a very awesome idea, you sound like a reader of Make magazine (or you should be :). Can I recommend that once you're done with it you post it on instructables.com. They don't pay you or anything, but it's set up to be easy to write instructions with photos for building things, and I think this is the kind of contribution that could become popular and even get sent around in the weekly email. It's seasonal and the kind of thing a lot of people might like to make if they have a bunch of cans lying around.

• Canada
2 Dec 08
Thanks! I've never even heard of that site before so I will defiantly check it out and post some pics up there.



• Canada
25 Nov 08
Oh I will make a post about it when I am finished We have a few more cases but it will be ready for Christmas!

• United States
10 Jan 09
keely.. did you ever make the Christmas tree out of Pepsi cans? I would love to see a picture! Sounds like a pretty neat idea.