How many cells do you use????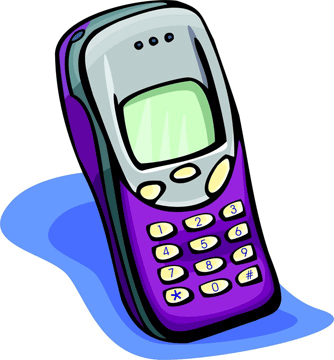 India
9 responses


• Philippines
25 Nov 08
I only have one cellphone and I am contented with it. Previously, I had two. But because I already resigned from my job, I had to return it to the company because it was issued to me for official use only. I am happy with my one and only cellphone because it enables me to communicate with my loved ones whenever possible. AS long as I can send a text message and call them, that's the most important.



• United Arab Emirates
25 Nov 08
I have two mobile phones, one is from the other network(SMART) and (GLOBE) for the second one. I have so many contacts in store and some clients wanted me to reply in the same network as they are maybe because their into a promo like unlimited,,hehehe,,

• Malaysia
25 Nov 08
wow 4 cell phones eh? and how does he talk on three phones simultaneously? must be a really busy person i suppose. i only have one mobile phone and i think that's enough for me!


• United States
25 Nov 08
I only have one and I rarely use it. My husband has two a work phone and a personal phone, but he has to carry both of them around. It gets so annoying. I hate that people feel the need to bother you anywhere these days.

• India
28 Nov 08
I have only one cellphone and a dot line phone, only one time, I got the calls from both cellphone and dot line simultaneously, and I managed it......

• United States
27 Nov 08
I only have one... But I do have 2 phone numbers... There is a website that gives out phone numbers for free & whenever the person calls that number, that call gets forwarded to my cell phone... All my friends & family have my "real" cell. phone number & for business purpose, I give that phone number out... I can forward any calls comming into that phone number to any other number so the caller doesn't know my real cell phone number & which phone I'm answering... People I work with have my real cell phone number but pretty much all my customers & vendors & such have my "forward" number... I do get that forwarding service for free... If anybody's interested, check out my profile & the service is called, "brring"... Not that I'm asking for referals or anything... Just the service alone I think is worth it...


• Malaysia
25 Nov 08
I am a stay at home mom and I only need 1 cell phone which I use to call my husband and kids. My husband has 2 cellphones which he uses them for business and personal.