Mushrooms In Space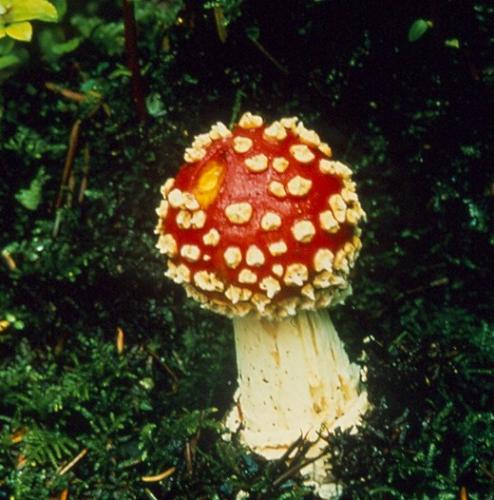 United States
November 26, 2008 4:04am CST
As we all learned by watching the iconic Star Wars films space can get a tad grimy. Astronauts who often spent weeks up in orbit in capsules the size of bathrooms minus showers or proper toilets will attest to that. But it is the International Space Station that just brings grime home in unexpected flower. Cosmonaut Yury Lonchakov called down to the Russian control room from the International Space Station to report something unexpected in a corner of the space station: mushrooms. These grungy fungi were not an experiment. They were in fact growing in an untended, dark, nasty corner of the station. Aleksandr Sprin with the Russian mission control said "If there's not enough ventilation in the bathroom then, because it's damp, the bacteria grows into a fungus. The cosmonauts were apparently hanging their wet towels in the bathroom and then they noticed that on the back wall there were fungi (or mushrooms) growing. The fungi are now being removed with some chemical cleaner."Massive eww factor going on here...
1 response

• United States
26 Nov 08
I think its pretty cool. There's been talk about how a plant would know which way to grow without gravity - but I guess they just grow toward the light. I can just see the little ball of dirt floating in the middle of nowhere and then roots popping outta the "top" and the leaves outta the "bottom."

• United States
30 Nov 08
Do fungi have a root system? Admittedly, I am 'rooting' for the little fungus.

• United States
30 Nov 08
Wellll, not like OTHER plants. In fact, since mushrooms are a fungus,they ARN'T really plants... they are ... fungi... So, no, fungi don't have roots more like they have things that hold them in place and maybe take in some nutriants, but its really more like the mushrooms are the "fruit" of the fungi rather than the anything else. Gosh, weird things, guess I should'a looked up the wiki on mushrooms huh?

• United States
1 Dec 08
I didn't think they had roots either, but I'm too lazy to look it up at the moment.