Ask Sister Yvonne?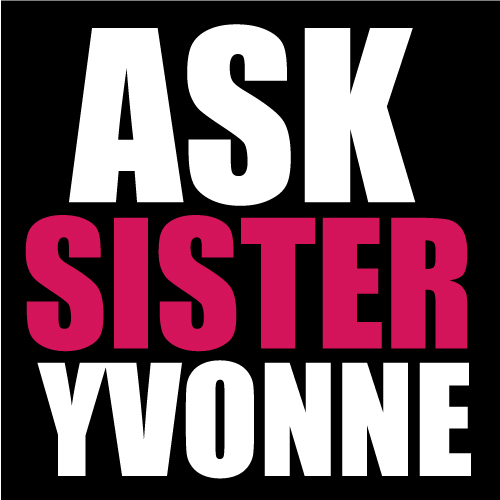 Malaysia
November 26, 2008 3:34pm CST
I have a problem and hopefully myLotter could help me to solve it. I posted this before but I guess is deleted. It is regarding my friend and my sister. I had my sister over to stay over on the weekend because her housemate is outstation. I do not wish for her to stay at home alone. My best friend as usual came over for weekend chat and we head to local pub for some drink. Three of us was tipsy & drunk and go back to my apartment after the pub close. I was so tired drunk and the next thing I remember is my bed. When I was about to close my eye, i heard my sister scream loud! I rush to her room and saw my friend almost rape her. I just ask my friend to leave and calm my sister down. My best friend actually have interest toward my sister for more than a decades. WHAT SHOULD I DO TO MY FRIEND NOW?
2 responses

• Greece
30 Nov 08
You ate in a very difficult position. In the one hand your friend rraped your sister, which is very bad and you should punish him, but in the other hand he is your friend and he was drunk. You know they say that if someone is drunk, he or she tells the truth. That means that your friend had a feeling for youfr sister, and when he was drunk he showed it, but he was drunk so he overdone it. But maybe he was a bad person and all he wanted is to rape your sister and he was waiting to leave her alone to do it, but he got drunk and he couldn't hold himself and raped her. It is very difficult. You know your friend better than anyone else. If you know that he is a good guy, just continue be his friend. If you don't know him for many years. then you should punish him. But you never know. Maybe he is a bad guy and even if he is your "friend" for so many years, you don't know him trully.

• Malaysia
30 Nov 08
Hi... My sister name is not Yvonne. "ASK SISTER YVONNE?" is just a topic. My friend did not raped my sister. Almost raped her. Anyway, my sister is ok. My friend is still away from me and just keep a distance from us. Maybe he know what he did is wrong but did not dare to ask for forgiveness. I am still angry at him but on the second thought, he did treat my sister like her own sister too...