If You Have Slow Net Mylot Show like this.....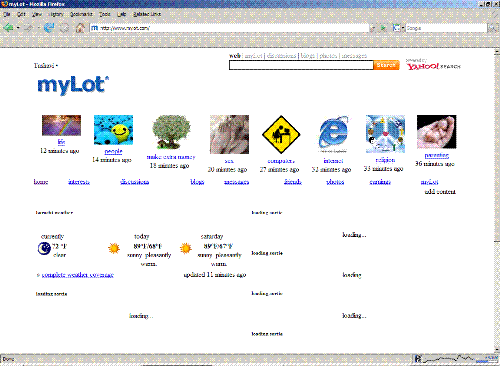 Karachi, Pakistan
November 27, 2008 4:01pm CST
Hi to All Well, Today My Internets Speed is Too Slow & as A Result Mylot Showing like this "Please see a Picture given Below" & give me any Tips About how to increase a LAN Speed Have a nice Day.
5 responses

• Indonesia
29 Nov 08
Internet slow, it's look like already become a part of my daily routines. There is a lot reason why your internet slow but before we make a conclusion, we must observe the behavior first. such as: 1. Is the slowness happened regular on time basis? such as peak hours. 2. How about another website? it is also slow? 3. Is you computer installed with Anti Virus/Spyware? 4. Have you visit an underground website lately? If you notice that the behavior fit right into number 1 & 2, then nothing you can do. That happened because your provider is overload or the website you are visiting are overload. If number 3 & 4, then install Anti Virus/Spyware do full scan and clean all possible infection. Hope this could help BR

• India
29 Nov 08
At-least you still can log-in to mylot, for me when the connection is slow i can't even open the mylot home page, and this happen sometimes during the day where most of the businesses are open and utilizing the net. I don't think there is any way you can increase the network speed because that depends on your service provider, if they are having lot traffic needing to use their service then is obvious that the speed will be shared amongst you and during those times is when you will experience this things and there is no way you can increase that.

• Pakistan
28 Nov 08
Well actually my speed is relatively good. I am using LAN but the person providing the service has a 512 mb broadband connection and the speed because is very nice. The download and upload speed is also very good and on average i get about 5mb per second download speed. As far as tips are concerned i actually never bother about it and just report the service provider if there are any problems.

• India
27 Nov 08
hmm try cleanign your cache? and sometiems there are some programs inthe backgroudn that are tryin to update. they can be your anti-virus or ur browser. chk tht and disable that have a nice day

•
27 Nov 08
Could be any number of reasons. Could be the internet service provider is not so good. There maybe viruses or other bugs in your computer has 'caught' from the 'net and so that could be slowing down your system. Or you could be going on-line at peak times. If this something that happens a lot? If you can give more details, maybe someone more technically minded can give you advice. Rock on, Tushavi!