Have you ever earned a prize online?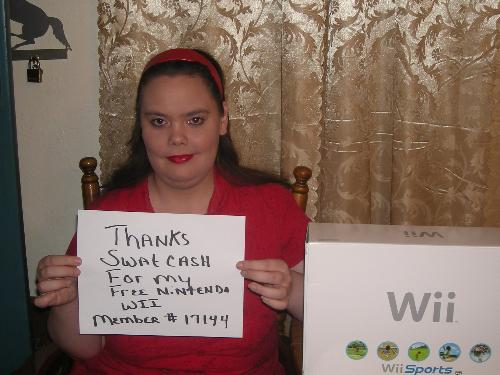 United States
November 28, 2008 9:04pm CST
Have you ever earned a prize from any of your online websites? I earned a free Nintendo Wii from Swat Cash. Its a great video game system. I love it and I usually do not care for games! SC banner is in my profile if anyone is interested in joining.
4 responses


• United States
29 Nov 08
No I have won nothing online nor have I won anything in real life. I am so unlucky which is why I havnt won anything. I would be so happy if I won a big cash amount someday I would be jumping up and down. I feel everyone has to get lucky at least once so I hope to win something big.

• India
29 Nov 08
No.I have not won any prize from online website,since there is no opportunity to participate in such sites.

• Canada
29 Nov 08
Well i havent won prizes from any websites that pay you to surf or anything. But ive won several items off website contests. I won a nintendo DS. And also one time i won a skateboard contest. Ive won concert tickets, travel tickets, cameras, a laptop. Many things. Congrats on your nintendo wii :) im buying one soon i really want it.