Black Fridays, a thing of the past?!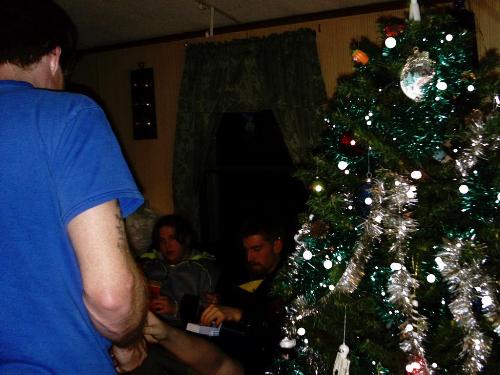 United States
December 1, 2008 12:57pm CST
Do you think that Black Fridays will eventually be a thing of the past? I do and hope it happens. I just can't believe what a bunch of animals there are in this world. At Walmart, a security guard gets trampled to Death. Murdered. There's nothing they can do about it, as stated yesterday on the news, NO CHARGES against anyone. Then at a Walmart again, a guy punches another guy in the back of the head just to get a TV. What's a matter with everyone and this world? Actions like this makes you think, are we human or animal? It's just sickening that people can do this and not care for a life. It has to end, or each year it's going to get worse.
1 response

• United States
1 Dec 08
My daughter and I used to get up really early on Black Friday and stand in the lines and wait to get an ornament from the mall or other good stuff. Now I don't do it anymore. I can't think of anything that important any more. It was fun when I could do it and my daughter and I had a good time hanging out at the mall. This year, I didn't go to the stores. I've been having back problems and didn't want to go through all of that. I think my daughter was disappointed and I felt bad not going with her but I know she understood. I like to go shopping on that day but I don't want to go early anymore and stand in line. Too many crazy people out there now. It used to be fun but the crazy people have ruined it. I feel sorry for that Walmart employee and his family. That is so sad.

• United States
17 Dec 08
Tell me about it. I would be afraid to wait and stand in lines just to go shopping. Who knows what's going to happen anymore. Killed, robbed, trampled, and who knows what else. It's too bad that these crazy people, I like how you put it, did have to just plain ruin it. Yes, there is no other term to call these people except crazy. Who thought that human being could and would actually act like a wild and crazy animal. I guess they need to get their rabies shot. Yes, it is sad for the Walmart employee and their family because now they certainly will always remember this holiday and not in a good way. I, myself, would probably not even bother with it anymore. Thanks, lilcee. Merry Christmas and a Happy New Year to you and your family!