on forgiveness

Philippines
December 3, 2008 12:15pm CST
Do you honestly believe that God can forgive all of our sins? That no matter how many times we go against His way that He will always be forgiving and still accept us as His sons and daughters? That no matter what we do wrong He will always be there to accept us as long as we repent for our sins? That all we have to do is ask for forgiveness and all is forgiven? Truly God has limitless love for his people, and I don't want to question that but there are some days that I do wonder. What if I have disobeyed the commandments, what can I do to be forgiven? Does reading the Bible help? How do you help others when you yourself is so helpless? Go to mass regularly? Pray everyday and every night? What does one do to nurture the relationship with God?
6 responses

•
4 Dec 08
The first step begins with asking Jesus into your life as your Lord and Saviour. He turns no-one away if we come to him humbly and sincerely. He loves us, warts and all. Our relationship with Him is a very personal one. We are all born sinners and it is by the grace of God, when He sent His Son to die for us on the Cross, that we are saved. When we sin, if we truely repent of our sins, He will forgive us. Actions speak louder than words and if we have asked forgiveness for a particular sin and in the next breath commit that same sin, then we haven't repented sincerely in the first place. God wants the best for us. Like any Father, He wants His children to be obedient because He knows what's best for them. God will always love each and every one of us. Walk closely with Him and talk/pray to Him daily.

• Philippines
5 Dec 08
It has been an on and off relationship with Him. There are times that I remember to spend time to pray and go to church. But there are times that I forget to do what needs to be done. I think I tend to remember Him when times are only hard. But I do thank Him for the blessings that come. For normal days, I tend to forget bout Him. I guess that's what I have to improve on.

• Nigeria
3 Dec 08
Yes, God can forgive all your sins. Afterall he has promised to do so but on one condition. That is, if you promise not to go back to that sin. You know, God is all-knowing and so he knows that human can actually play prangs by commiting sins here and there and still ask for forgiveness so he has mandated that if you sin and after asking for forgiveness you go back to it then your present state will be worse than your first and that is the simple truth(Punishment). So my brother-man and sister-woman KNOW THY SELF.

• United States
4 Dec 08
yes. I do. No I don't read the bible much, I never go to "church", and I don't pray much.

• United States
4 Dec 08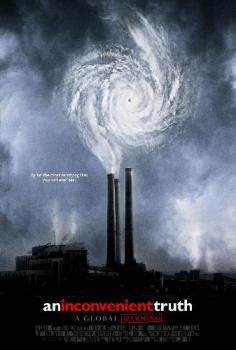 God has already forgiven everyone of their sins. Remember the whole Jesus incident? Of course, everyone that doesn't live at least 40 feet above sea-level will be cleaned by water, or at least displaced by it when the ice caps and Greenland are reclaimed by the oceans, but that's all in God's plans. He wants us to produce more Co2 so that the ice will melt and people will be cleansed so for all those who are major contributors (mostly in the US), you are doing God's work and should be proud of the exagerrated Global Warming that you are causing. Oh wait, I'm in the states too, so I must also take pride in this accomplishment. Happy MyLotting!





• Philippines
5 Dec 08
Hello sam, thanks for taking the time to share your own thoughts here. I do feel a lot more better about my situation after reading the responses here. It's a long hard road for me in working out my personal relationship. And I do realize that it is up to me to be a better person, it is a humbling experience to admit to anyone that you are a sinner, not perfect just like the next person. But one can do better with what opportunities are there to help others or to share with others what you have learned in terms of spiritual growth. I have never really been vocal about God, I guess it's not a topic I don't really wanna talk about. I'll take each day at a time. Again, thanks!

• United States
4 Dec 08
First you must truly be a child of God by having accepted Jesus as your Saviour and Lord, and by repenting of your sins. Then when you walk with God daily and talk to Him in prayer, you will be closer to Him than you can imagine. We are all sinners and were born into sin because of Adam and Eve, and we have a sin nature because we are human. However, God is Divine, and can forgive anything......you just must repent, or be sorry, and ask for His forgiveness. Accept on faith that He has forgiven you and then forgive yourself. I know that is hard sometimes because we are harder on ourselves than on others, but if God can forgive you ( and He will) then you can forgive yourself. Just go on and try to do better each day. That's what we all have to do. And remember, talk to God all the time and ask for guidance and strength. He will give it. Feel Better, please.


• United States
3 Dec 08
The belief in God's grace and mercy are what make it possible for me to pick myself up when I do stumble. In truly seeking a relationship with Him I find that it really does grieve me to do things outside of his will. I am by no means perfect, so I find myself in the posture of repentance just as much as any other christian. you'll find that the hardest thing about forgiveness is forgiving yourself. And yes, reading his word does help. Not at first. You'll find that when you go through certain things the word that you have read will be brought back to mind and be a great source of comfort, guidance or even revelation.

• Philippines
3 Dec 08
It is hardest to forgive your own faults. I just don't know if I will be able to do that, as I know the graveness of my sins. I will have to start somewhere I guess and read up on the Bible and find the meaning beyond the words. Thanks for taking the time to read on my post and responding and sort of listening, too. Have a blessed day!

• Puerto Rico
3 Dec 08
The only thing you have to do is to ask god to forgive your sins and accept that you are a sinner. Also you may want to live everyday of your day like it is your last

• Philippines
3 Dec 08
When I think about living my days as if it were the last makes me wanna cry cause there are still tons to do and I still have kids to take care of. I wanna see them grow up.

But I do get what you are trying to say... Thanks for stopping by...

• Puerto Rico
3 Dec 08
just try to be good and ask God for help. He will show you the best way to live. Happy Holidays!