A tiny dip will do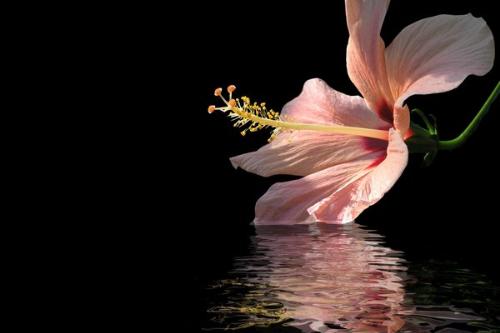 Canada
December 5, 2008 6:20pm CST
Before I leave for the night for hockey I wanted to add one more of my many photos. I guess all my photos are like my kids I like them all. But this one has so much serenity to it that it just makes me go ahhhhh.. A soft ahh. Take care.
2 responses

• United States
6 Dec 08
That is very beautiful! Did you create that water effect on the computer? Or did you photograph the flower in water? Either way, it looks fantastic!

• Canada
6 Dec 08
Many thanks for your compliments. it's one of my favs as they all are :)

• United States
6 Dec 08
VEry beautiful. I love photography too...it seems you have an eye for it. I recently did a show and met a photographer who was having a hard time selling his photos....I am no professional...but I love beautiful things. He did not have the "eye" to catch things when they are at their most beautiful....you however do!