Do long Distance Relatioships work?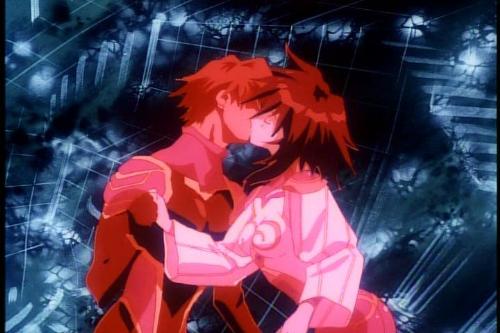 6 responses

• United States
4 Oct 12
I believe if you both our willing to be committed to each other then yes I think it could work. I tried the long distance relationship thing my boyfriend lived 4 hours away from me, we would talk on the phone alot and text and he would come see me on the weekends or I would go there on the weekends. We did this for 6 yrs and then finally I had enough of it and it turned out he cheated on me because when I called him the girl answered his phone and said she was his gf and has been for quite some time now. So I will never ever do a long distance relationship anymore. Now I have a boyfriend whom I love very much and he lives in the same town I do. Been with him almost 2 yrs now and couldn't ask for a better boyfriend. Good luck to you and hope this relationship works out.

• Malaysia
11 Mar 09
I've been in a long distance relationship before. No doubt it was very hard, especially with the time difference. i have no idea how i survived that, but i did. drove me nuts at times and made me cry too. but there are many means to keep in touch; telephone, email, IMs, digi cam..etc. i missed him a lot, every single second and wish i could see him or for him to be physically there with me, whenever i was sad or happy. you need to have a solid trust, as you're not able to see what your other half is doing. And you need to have lots of faith, enough to not make you give up on your relationship. but i believe, in the end, love is what that holds you together. if two people really love each other, no matter how far they apart they are, they'll be able to go thru the relationship. love knows no boundaries;).

• United States
6 Feb 09
I can tell you that long distance relationships can work as long as both parties are willing to REALLY work at them. My boyfriend and I are working hard at ours. For the first month or so we talked on the phone every night and sent little messages from time to time, then I went to visit him a few weeks ago. Now since I got my new laptop we have been able to talk via skype. It's like a messaging thing (free) that you can have a video chat with voice...so we can hear each other's voices and see each other via the webcams. It helps a great deal. I just have to deal with not being able to hold him, kiss him, and stuff like that for now. so yea long distance relationships can work as long as you are willing to do what it takes to make it work.

• United States
6 Feb 09
They can. My sister and her husband went to school together in the 5th and 6th grades then he moved away. Once grown up, she saw something in a church paper about him and she decided to write to him. They wrote back and forth for about 6 months (this was by letter, there was no such thing as email.) They fell in love through the mail, got married and have been married for over 25 years now. It does happen.


• India
7 Dec 08
Distance never classify relation yes it may creat obstacle but afterall relation is the bond between two or more persons. In this case I like to say something about me ......... I meet my wife online & she was too far from me & not convenient for me to meet her then also we bound in husband & wife relation ........ means distance was there but as the relation build up it come closer ............ One more thing like to tel you that media for communication for relation never matter because we use different media to communicate as per our conveniance

• Indonesia
7 Dec 08
not really work but keep working on it and have passion (most people fail , so you must be the less to win it) that ,s the key Good luck