What's the weirdest chocolate you've eaten?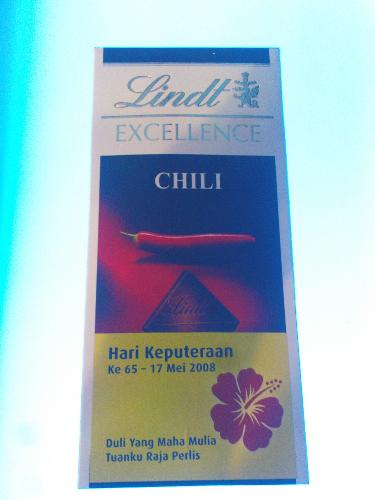 Malaysia
December 7, 2008 8:07am CST
A friend of mine gave me Chilli Chocolate.. It doesnt have that spicy taste, it's more of an after taste, and it lingers at the back of your tongue. Any other strange ones?
7 responses

• Singapore
11 Dec 08
the strangest for me would be durian filled chocolates from malaysia. I am not a big fan of durian but was pleasantly surprised at how yummy the chocolates are! haha, maybe it's just the chocolate :)

• India
9 Dec 08
I have eaten an chili chocolate . it had red chili small in centre of it like we have hazelnut in some chocolate . it comes like a shock that it has chili in it but it was good not too spicy



• Canada
7 Dec 08
Okay I can't think of any strange flavors that I have tried that are really out there. I have heard of chocolate covered bugs, but I have never seen them for sale and wouldn't try them if I did. I have however eaten milk chocolate in the shape of dog poop. It tasted good but it was hard to get the poop image out of my head. I love chili and would like to try that with chocolate.

• Canada
21 Dec 08
I have neevr eaten any weird chocolates. The chocolates that I have eaten are all of good quality.