What would you pick as a Christmas gift for you if you could choose?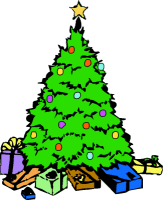 United States
9 responses

• United States
8 Dec 08
i would like my own harem for christmas...even if it was just for a day ... i think the reason is obvious :)

• United States
8 Dec 08
To each his own as they say ! Jesus is the reason for the season, Merry Christmas to you and hope you dont get what you want...that would be someones daughter uhem ! Hes checking his list and checking it twice.....


• United Kingdom
8 Dec 08
I am a man of simple wishes and for my ideal Christmas gift I would choose a bottle of my favourite cologne Joop! My bottle is a quarter full and I always have spares of my favourite things so I never run out! So that would be my gift to Wolfie from Wolfie! It makes me fruity and people compliment me on the smell so I wouldn't want to disappoint anyone would I if I ran out!

• United States
8 Dec 08


That is a very cool wish. It reminds me of the song Simple man by Leonard Skyner , have you heard it? Its very beautiful and very true. Thats a very nice gift to wish for and Merry Christmas to you my dear friend!

• United States
9 Dec 08
I think I'd really like either a carpet steam cleaner, a scanner or a kitchen table set. Any one of the three would make me happy. We have very light colored carpet (not our choice) and it seems like dust leaves a spot on it...a steamer would make it look really nice again. Our scanner got wrecked in one of our moves and hasn't been replaced. Also when we moved here our kitchen table was way too big for our kitchen so we gave it to my Mom and we haven't gotten a new one yet. [b]MERRY CHRISTMAS!!! ~~AT PEACE WITHIN~~ **STAND STRONG AND TRUST IN GOD**[/b]

• United States
9 Dec 08
The best money that I ever spent was on this Bissel Shampooer and It has saved me many times. Its lightweight and easy to use and the cleaner is not exspensive and can be bought at Walmarts. I paid under 100 dollars for it and I have had it for about a year and half already,,,works fantastic and you can buy the machine at Walmarts.I hope your Christmas WISH'S COME TRUE......Merry Christmas to you!

• United States
8 Dec 08
I would choose As Seen On TV.. The snuggle blanket with sleeves. I really want one of those. I am always getting cold. I like to snuggle up in a blanket. If I had that one with my hands free I could use the computer, read a book, talk on the phone and I would not come uncovered.

• United States
9 Dec 08


I would like to try to make that on the sewing machine. It dosent look like it would be that hard.

• Shingle Springs, California
8 Dec 08
After we moved, DirecTv set up our vcr in a very confusing way so it is difficult to record, and impossible to record on a timer. And we never did have something where we could record off the good tv in high definition. So I want a working vcr or dvr that is easy to use.

• United States
9 Dec 08


It would be really nice to have a combination unit with the vcr and the dvd player. I hope you do get your gift wish and Merry Christmas!

• United States
8 Dec 08
I would pick an engagement ring from my boyfriend. I have been with him for 4 years and I want to marry him. I am 26 and he is 25. I am ready to be devoted to him for the rest of my life. We already live together... this is just the next step i guess. I want that more than anything else.

• United States
8 Dec 08


That is so precious and so sweet. What a wonderful wish and I wish you a very Merry Christmas and wish you blessings towards your goal.


• United States
8 Dec 08


That is an excellent wish. It is my first and main wish because health is so important. I am glad that there are givers because where would we be if there wernt.


• United States
8 Dec 08
lol...hey i am a guy for a reason...ask your husband if he wasn't married he would want the same thing. hehe. :)

• United States
8 Dec 08

Excuse me, and pardon my interference here, but some people are christians, and they have morals, and values so, just because a man is single does not mean that he is a tramp. I dont believe that every single man would wish for a harem. This is answering the poster who posted to you! I wouldnt give a man a second look if he believed that way, I look for higher moral standards. May the love of Jesus be with you!

• United States
9 Dec 08
ok ok calm down im sorry...just during christmas time i get too jovial i guess, i am only kidding anyway. i would never mean such a thing. may jesus love you also :)


• Philippines
10 Dec 08
Aside from immaterial gifts such as peace and harmony for me, my parents, and my own family, and being debt-free, prosperity, happiness, and health for the coming year; I guess I would love to have a computer set with internet connection for Christmas. As I have previously mentioned in a lot of other discussions here in mylot, I still don't have my own computer so I'm only relying on the company's computer assigned to me for internet access. Obviously, this is quite limited as we are only required to work during weekdays. Aside from this, I only get to surf the internet for personal purposes on an average of two to three hours during weekdays. If ever this would come true, I believe that it would be the best gift I would receive since I was born. Also, this will be a lot of help not only for me in earning extra from online earning opportunities, but also for our three-year old daughter who will start schooling soon. Anyway, here's hoping that all of us will have a merry Christmas and bountiful New Year. Happy holidays!

• United States
10 Dec 08


Hope all your wish's come true. I wish you a very Merry Christmas to you and Happy New Year! Blessings and appreciate your response.