What is your favorite Christmas song?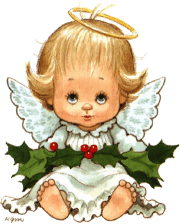 United States
December 8, 2008 8:04pm CST
I love music and I love listening to Christmas songs when the season rolls around. My favorite is "It came upon a midnight clear" It has to be sang strong with an orchestra, like Vienna Boys Choir or someone with a powerful voice. I get chills everytime I hear it. Although I am more of a Rock music person, I still love some Chritmas classics. My second fav is "Father Chritmas" by Emerson, Lake and Palmer. So what's yours?
6 responses

• United States
10 Dec 08
my is the song call the christmas shoe that just came out last year or the year before that


• Malaysia
9 Dec 08
I like all Christmas songs, though I have to say that 'O Holy Night' is my favourite. I doesn't matter who sings it or in what genre, or even as an instrumental, it's an awesomely beautiful song. But if I'm in a party mood, 'Feliz Navidad' is great to sing together with friends and family.

• Philippines
9 Dec 08
I like Christmas songs! I especially like: - One Day in Christmas - My Grown Up Christmas List - Have Yourself a Merry Little Christmas - It's Christmas (Baby Please Come Home) - U2 but I think my favorite is: A Christmas Carol by Al Jerreau that is if I got the Titles right - lol!

• United States
9 Dec 08
I would have to say my favorite Christmas song is "Mary Did You Know?". I don't care who sings it, it is such a beautiful song with such beautiful words. Listening to the words always touch my heart.

• United States
9 Dec 08
Upon the house top. It is such a fun song for the kids and me too. It's just a cute song, but if I had to pick a serious song it would be "O Holy Night". I like it when it is sung with many different parts. It is just beautiful.