unni cc'è oru, cc'è stolu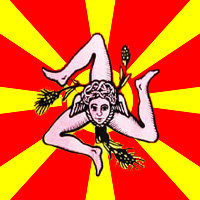 Canada
December 10, 2008 12:40pm CST
I will not say anything more, if you are Sicilian or understand the Sicilian dialect, feel free to respond to this discussion. How can this Sicilian saying be related to myLot.
3 responses

• Canada
10 Dec 08
I have an idea for Sicilians, and for all Italians on myLot. Scusi per il mia italiano rudimentario, pero ho un'idea per si fare pui soldi su myLot. Lo dico in italiano perchè no voglio che gli altri capiscono. Scriviamo molte cose soto questa discuzione, anche se sono cose inutile... piu scriviamo, piu soldi faremo. E non lo dite a nessuno. Resta tra di noi.




• Canada
10 Dec 08
I guess you could look at it that way too. Either way, it is the earning possibility that attracts a crowd to myLot. If this site were only to discuss and people could not reap a monetary reward from it, I doubt we would see a lot of people here. This makes the myLot creators very smart.


• United States
11 Dec 08
I like this saying, unni cc'è oru, cc'è stolu, where did you hear such a thing, is it the kind of saying your grandfather used to say? I just love hearing Sicilian sayings like this one, they are just so meaningful.

• United States
11 Dec 08
Thanks guys, you are very right, I will think about that. I will try to put it into a real context. It's amazing how easily you can realize things when people explain it to you