falcone and borsellino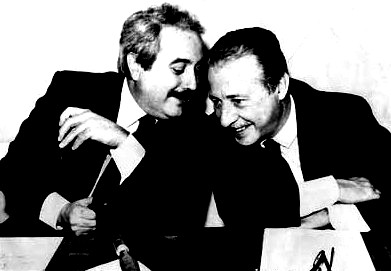 Canada
December 10, 2008 1:12pm CST
What do you myLotters think about these two Sicilian heroes. They inspired many, but they left us maybe a little too early. We shall never forget them, write whatever you like, if you have inspirational messages, please share them too.
2 responses



• United States
11 Dec 08
Organized crime has been present in Sicily before Italy was even created, it started off as a form of protection for all Sicilians from the many invaders. Over the years, saddly, this all changed; because there were no more invaders.


• United States
11 Dec 08
Yes Falcone and Borsellino are two very inspiring Sicilian figures. I still remember all the white clothes hanging outside peoples houses on the day of their killing.

• United States
11 Dec 08
I will try looking for a picture or a video, and as soon as I find it, I will share it with you. It is something trully nice to see. If you have both of these men at heart, it will touch you for sure when you see it.