Have you seen him live?

December 11, 2008 8:52am CST
I saw him back in 2003 at the Download festival and he was great, I loved the show so much that I become an even bigger fan getting every album, t-shirt, hoodie, you name it. Then I saw him at the Download festival again in 2007 and he was terrible. He kept moaning and groaning down the mik, mummbling and at one point he laid down on the floor and started playing with himself. I know he's known for being a great showman but that was taking it a bit too far. What's happened to him?
1 response

• United States
11 Dec 08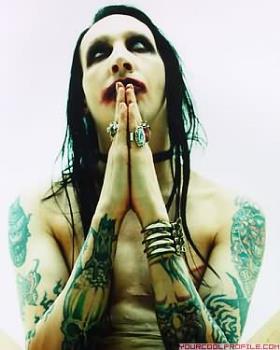 I saw him live in 1997 I believe ( or 96?--big blur back then..lol).. The Antichrist Superstar tour. It was a awesome show and he was at his best! This concert really did cause a stir because I live right dab center of the buckle of the bible belt and every local television news station was at this show reporting live and there were A LOT of church groups buying ticket to get inside so they could preach to people and pass out pamphlets and they were trying to save people inside during the show & outside in the parking lot. I have never seen anything like this before in my life.. It was like a insane circus event..LOL.. It was some of the best fun I have ever had at a concert.. I'm glad I went

I think what has happened to him is that he is getting older and has already made his money and has said what he wanted to say and now he's probably just finishing out his album contact and probably not happy about it.. That's just a guess.. But I know when you're a teenager & in your 20's you seem to have more angst and anger then later on in life and so maybe thats why he's like the way he is now because he's already done it all and is board with it. I know I would be.