It's A Wiggly Birthday Party!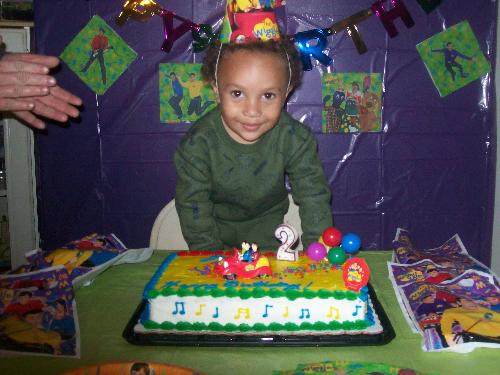 United States
December 13, 2008 9:18pm CST
My son turned 2 on November 16th. While visiting my family for Thanksgiving we gave him a birthday party, a Wiggly birthday party! He loves the Wiggles. We got him a Wiggles birthday cake, hats, napkins, plates, even some of his birthday presents were Wiggles presents. He had a great time! I uploaded a picture of him with his Wiggles birthday cake. I thought the decorators did a wonderful job on it and he loved it! Do you normally do a theme party for your children's birthday parties?
2 responses


• United States
14 Dec 08
My son had a homemade cake last year for his 1st birthday. A teenager who babysits him occasionally made it for him. We had dinner, cake, and then went to the school's High School Basketball game afterwards. It was a wonderful 1st birthday for him. Thanks for the comment!

• United States
14 Dec 08
We usually do have a theme for our children's birthday parties, but lately, I try to not be quite as strict about it. Like one year instead of like Barney, Winnie the Pooh or Star Wars, we made the little guy a dinosaur cake. But usually it ends up being a theme.