The night out at the Nutcracker Suite Ballet.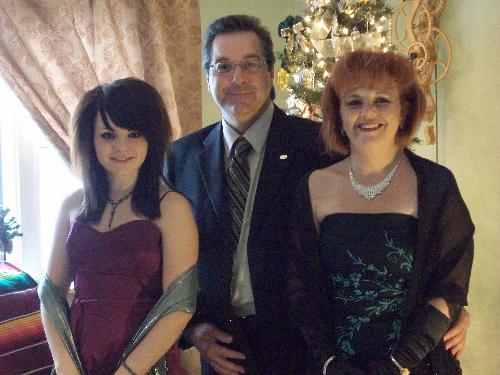 Canada
December 17, 2008 9:12am CST
Well it was everything we had hoped for seeing the ballet. My husband, our daughter and I got dressed up pretty fancy. I guess we each do not clean up too badly because there is a picture below of us.

I hope that each of you get to experience a ballet
at least once in your life
. It was quite the experience. I have wanted to this for many years and am glad that we were able to go this year.

We went out to dinner together first and our daughter commented on how grown up she felt doing so. She is sixteen. We had such a wonderful time together and I know we will all treasure the memory of it. [b] Do you have a special occasion you keep dear in your heart? What is it? [/b]
2 responses

• United States
21 Mar 09
I never got the chance to catch up with you and see how it went. I'm glad to hear you guys had a blast. Yes, something like that can be a very cherished memory. Lol, I know how your daughter felt. When I was fifteen I was in a cousin's wedding. Where I come from we don't have proms and such. So this was the first time I got to wear a fancy gown, make-up, hairdo... you know, the whole nine yards of looking fancy, lol. I didn't have to sit at the kids' table either. Yep, I felt grown up, too;)

• United States
22 Dec 08
I've always wanted to see the ballet but never had the chance. My mom used to take us to the Ice Capades, I loved it. That's the closest I've ever been to it.