Learned something new

United States
December 18, 2008 11:41am CST
I have been trying to teach myself some new things in crochet. I learned how to do the shell stitch last night. I love it and it is easy. Seems to make the process a lot faster than sc or dc also. Or atleast it seems that way to me. I am making little afghans for my nieces bears that i made for thier late Christmas presents. i am so starting early next year like in January! So now I can sc,dc,treble and shell. Wonder what to learn next. How many crochet stitces do you know?
5 responses

• Defiance, Ohio
19 Dec 08
I would love to teach myself new stuff in crocheting. But when I look in the books. I have no clue what sc,dc,treble and all that stands for. Do you know of any site that teaches the basic or any book you would recommend? As I am interested in learning to do more.

• United States
19 Dec 08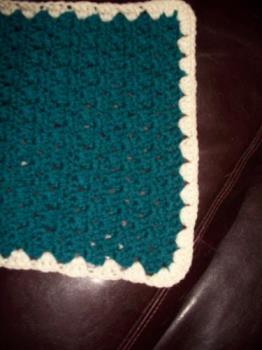 yes a wonderful book is encyclopedia of crochet 164 stitch patterns 21 projects by donna kooler.It has a cheat sheet in the front that tells you what the abrevitions stand for. sc=single crochet dc=double croche at some point I want to do a video tutorial for crochet basics and load it onto my mspace page. You can also look up videos on you tube that teach the basics. I still have trouble reading patterns too so don't feel bad.

• United States
19 Dec 08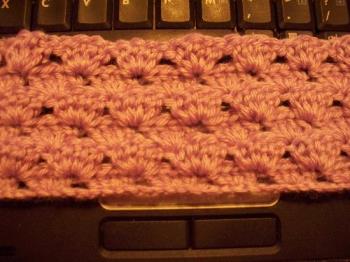 here is the one I started last nigh for Lexi's bear.

• Defiance, Ohio
19 Dec 08
Oh you are doing a wonderful job. I will have to find that book and buy it. Let me know when you do that video of the tutorial. i will gladly watch it.


• United States
28 Dec 08
I am knitting a baby bunting for a friend and I just learning how to do a new stitch. I is not hard but I have had to take it out several times because I was losing count and messing up in the pattern.

•
21 Dec 08
I don't know any crochet stitches at all, but I've been promised lessons by one of my neighbours who makes beautiful things. I'm not sure I'll have the opportunity to practice much as my toddler objects to me concentrating on anything other than playing, but I have a project in mind if I ever get that far.

• United States
21 Dec 08
I have been crocheting for 30 years and love it. You have the basics down the stitches are the single crochet (sc), the double crochet (dc), the treble crochet (tc). There is a double treble and a triple treble. Then combining these is various combinations provide a pattern such as a shell. There are videos on YouTube of how to crochet and there is a wonderful support group at http://www.crochetville.org.

• India
19 Dec 08
Oh dear, you are asking the wrong person dear! I don't even remember how to hold the needles. I am that out of date where crochet is concerned. But I do so love those patterns. Cheers and happy Mylotting