LAXMAN to END his CARREER

India
December 23, 2008 6:02am CST
laxman one of the stylish batsmen of india, severely failed in the series of england. he is now in back of his form. here all are pointing dravid, but laxman is also failed to give support to the team. ofcourse he is a great player. he is in bad form now. he must also take rest for some matches. whats your opinion friends?
7 responses

• India
23 Dec 08
i think its is highly unfair to say laxman is at the end of his career how can you that man the guy has scored more than 1000runs this year was instrumental in india's success against australia scored over 400runs in that series even in sri lanka he was the only senior batsmen who batted well he has performed consistently all over the world and at all times. in this series against england too he was looking good in chennai in both innings and got out to couple of very good catches. so it is highly unfair to say that his career is over i think he still has a couple of years left in him.

• India
24 Dec 08
laxman is the player of his own class i think we want give him the trust and games to play for him so that he can retain his form and let him decide on his retirement plan

• India
23 Dec 08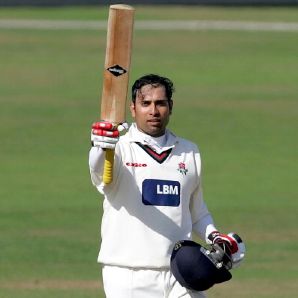 I do think he is out of form but he has been providing a few half centuries and 20 or 30 runs in most of the matchs he play for India.So, I think he should be kept in the team until he starts giving some continuous poor performences.

• India
23 Dec 08
ya i think he should take a break.And should play one or two ranji match.When he re gains his confidence then he should play again for india.Till then he should take rest.

• India
23 Dec 08
as my point of view he is the one of the best player in the world.but every batsman can suffer with his forh and they are searching for form now present laxman is in same situation so a chance is given to laxman in upcoming seies because he is a talented player .like dravid i hope he come back again with good performances.

• Pakistan
23 Dec 08
to be honest, i feel that the indian people are too brutal towards their players. at one moment they are cursing a player for not performing and demanding to kick him out of the team for good and the next moment he regains form, he is praised as a hero. but then when he fails again, they forget all that player has done for the country. i agree with you that the players who aren't performing well should be rested and called in action later whenever they see them fit again. but i must also add is that some cricketers should learn to end their careers on the high, meaning when they are in a good form. it is really embarrassing to be sacked from the team because of a streak of poor performance.

• India
24 Dec 08
I really do respect LAXMAN for all that he has already done for our COUNTRY !!! But probably many good things have to end :(