What is the favorite gift you got this Christmas? Share it here.

Philippines
December 25, 2008 6:51pm CST
Hi everyone! I'm sure you got something nice this Christmas, from Santa(?), friends and family. What is your favorite among the gifts you got today, or will be receiving soon? I'm just thought of asking since my mother in law just gave me a bulb plant today, I'm not expecting any gifts from anyone, because I thought I would just let the holidays passed. I'm so touched that I got this from her, she's so thoughtful. This one is my favorite. But what my husband gave me this year is the best, he hand me necklace with a cross as pendant. It's simple but so lovely. And just what I have been wishing (in my head) that someone will give me one in my life. I am so thrilled, and a very happy girl!

I'm wearing it now and promise to wear them everyday. I love it so much So what did you got from your Santa?
3 responses

• China
26 Dec 08
My favorite gift is the book from my friend, the book named The Personality Decides Destiny, I like it very much. When I was a kid, I like reading, since that time, no matter for what reason, my birthday, in festival days, if I can get some books from my friends or my family I will feel happy.


• Australia
26 Dec 08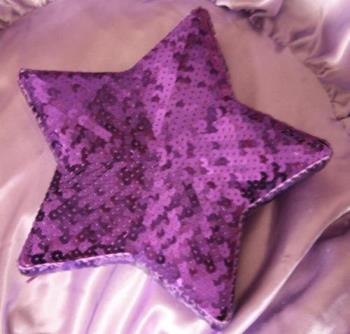 well I got some very nice nice pressies, I love them all but one I really do love is one I bought for myself at the last minute at the supermarket and I virtually climbed up the display to get the one purple one, as most were green but there was this one right at the back, its a box of chocolates but the lid is covered in purple sequins in the shape of a star, I just love it to bits, it will be a permanent decoration at my place every Christmas now, I love it.