Is the World Changing Faster than Human Capacity to Change?

Philippines
9 responses

• Latvia
30 Dec 08
For changes to appear in the whole world: it takes many ages! But those changes that we are experiencing in the world today- We are not READY for them. Unfortunately. For example: a. global warming. b. polluted water. c. internet and web site. d. international immigrants and emigrants. e. destroying nature: many plants and animals are disappearing from Earth because of the work that we-humans- do! f. inability to accept different cultures: airplanes fastened traveling, but it did not prepare us to accept differencies that exist because of distances! g. and so on...

• Singapore
30 Dec 08
Actually, the world is not really changin.. RAther, it's, us humans, whom made the world changes.. The world itself is a planet, it's part of nature.. IF the nature is left untouched, nothign is gonna happen.. But as soon as humans tried to change or even abuse some things, the nature of the world changes, and thus causing many things to turn out differently.. A world does not think, but it knows how to protect itself.. ANd so when it decides to do that, humans suffer, and that's also the real time we see the ugly side of humans again..

•
27 Dec 08
Hi bantilesroger, Well I believe in old values as they are a good teaching, so I will keep all for them, but today people don't believe in anything so that is why this world is in a terrible place. Tamara

• United States
27 Dec 08
I do believe that the world is changing faster than the human capacity to adapt. That is why time seems to be speeding up. We are constantly playing catchup with everything that is going on. As far as giving up values I think that we have already given up to many of those. In evidence of this I would point to the increase in violent crime and in particular violent crime committed by children. Because we have given up the right to discipline our children they act out more and more.

• Canada
27 Dec 08
Hi bantilesroger, You have raised a very important question here, are we capably of keeping up with changes or are they coming just too fast? First of all I want to say clearly that I don't think we have to give up all the old values, but first we have to decide which of these values are serving us better. What is really important in life? I expect you want a better life for yourself and your family, almost everyone does. Many people would want to see peace, so lets set our mind to a way of achieving peace. There is a saying that peace much begin with peace in our own hearts. If people really knew each other better we would find that there isn't really much difference in what we all want, certainly not enough to kill someone over. You see the question is, "What do we mean by the old values"? It may be something that we'll have to think long and hard about. Blessings.

• Malaysia
27 Dec 08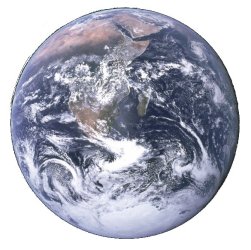 I DISAGREE. Because human capacity to change is much faster than the world changing. Human create the changing factor to make the world changing. Changing factors that I realized are human innovation, exploration and discovery. Human innovation can be categorized into 4; create new, the extension to the existing, duplication and synthesize activity. These innovative categories are for human solving any desperation for need. Human exploration is a must for human because human mind is infinitive. Keep on searching for new things as they rivals to each other and challenging to one another; to be called as a pioneer. Human discovery is the activity of human looking for the reason why does one thing happen on this world and for why it had happened and materialize in that such way. You asked me for "Is this good or bad?". Of course for goodness and the badness happened all the while because of some them have loss direction and disorientation when in desperation situation. Give up the old values?. Perfect question from you and thanks for providing. My answer is for YES, we really need to give up the old values, all of them. To make things much better. DISCARD VALUE - Disharmony, Discordant and Disarray. RETAIN VALUE - Humanitarian, Innovation, Beneficence. What else? Finished?...Ohhhh, Thank You So Much.


• United States
26 Dec 08
As the world changes it may very well be that it's not fit for humans any more. then we'll be gone. This world has wiped most life from it's surface many times, that we humans have discovered. So it would be very naive of us to think it can't or won't do so again. Have a Happy New Year, while we are still here to enjoy.

• United States
26 Dec 08
Absolutely not! The world is ever changing but values and moral principles make us human,without them we would be either animals or cyborgs. I would keep all the values,e.g. respecting your elders,being polite etc but I wish I could remove some of human vices! :) Sounds impossible,doesn't it? Yes,we live in difficult time and there are wars everywhere,small and large,and technology changes faster than we can keep up.So what? I'm sure a century ago people were confused and perplexed with cars and telephones,as well as the World War. The society might be not as gentle and refined as it was but people haven't changed much.