Do you think love is sweeter the second time around? will it work?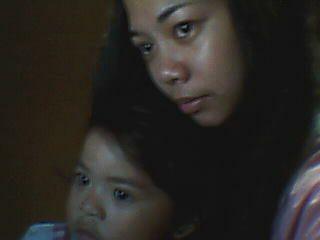 Philippines
December 26, 2008 10:44pm CST
well i had a boy friend before and our relationship lasted for two years with a smooth flow until the incident, we still had our communication for quit a while but everything happened so fast, another two years and i just lost interest in him, its because he had a serious fight with my mom which i really disagree upon, after which!! we lost contact and i had a feeling that i never want to hear from him again after what he did...so i decided to stay in my own city with my parents and of course our daughter,,when i was pregnant he did not even had the guts to show his self to me which made me very angry,and when i delivered he was not even there,,, its really painful for me because i loved him and the fact that the time i needed him the most.....he wasn't there....... after 2 years of waiting for him, i finally met this guy who accepted me the fact that i have a daughter,,also he is 3 years younger than me,, could you believe that,, i cant at first..but i am having second thoughts,, if i love him the way i loved the first guy it would be painful for me and my daughter and i may not bear that if he decided to leave us....although he said he loved me so much, until when will i know that he really meant it???????? please my lot users what should i do????!!!!!
3 responses

• India
27 Dec 08
Well,Love is always sweet despite the second or third time.If you have no guilt of leaving your fist boy friend,then you can enjoy your second love.I like to know why your first boyfriend had a fight with your mom.Was the fault really on him and your mom had no responsibility then?Did you take any steps to solve that issue?Think over this points and if your ex boyfriend proved wrong then go ahead with this second one.I pray for you to live happily here after.Cheers!

• Philippines
27 Dec 08
love for the second time around is so hard to start. why? because that trust is gone, you have all doubts that you may think all the time. But it really depends on the situation. But giving another chance to someone is a good decision, second time around is sweeter? well, maybe, because things fixed up, problems are solved and you already know what are things needed to be improve on the relationship. It just to be work so hard on it..