What are the promises that you keeping to yourself in the Year 2009????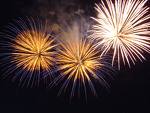 India
December 27, 2008 12:48am CST

Hi Buddy i am asking you what are the new things that you want to implement in the coming year??? Well i am planning to stop using foul language as it is getting really worse and i am trying to make few more of these. The main problem is that i am not sure how well i am going to keep these promises to myself??? Share your Experience with MyLot.
4 responses


• India
29 Dec 08
Ohh you are doing it man as the rates are down and it seems that the slump that has taken place recently takes some time so it is the best time for you to buy and i ho[e that you get what you want. All the best and Happy mylotting.

• United Kingdom
27 Dec 08
I guess I really have to learn to drive! I'm 33 years of age and I still don't know how to drive, can you believe that? I need to drive in order to carry out the work I want to do so I guess I have to place this at the top of the list of things to do! I guess another thing is money! I don't have too much of the good stuff! I would like to work on having some more of that in my life! I'm hoping that 2009 is going to be a good year! Promises can be quite hard to keep when it comes to goal setting but I'm hoping that I achieve something this year! Andrew

• India
29 Dec 08
I can't believe that you can't drive dude, Well then keep practicing and you will gain confidence and then you will enjoy driving, hope that you drive well and lets hope that 2009 will turn out the best you have ever had. happy mylotting.



• India
29 Dec 08
Lets see srik how well you do !!! I will be keeping an eye on you. happy mylotting