Sleeping in funny positions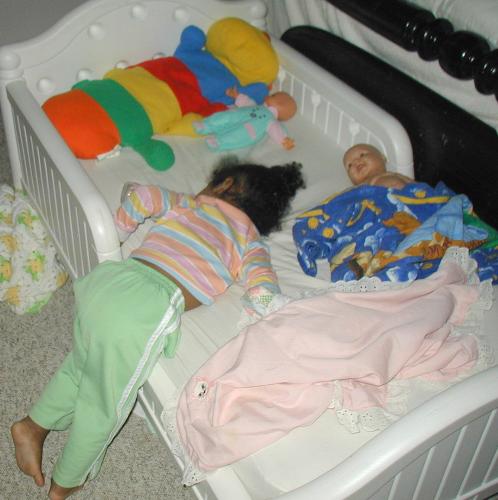 United States
December 28, 2008 12:10pm CST
Do your kids ever sleep in funny positions? I went in to check on my daughter yesterday and she was half off her bed standing on the floor asleep. It was hilarious! I don't know how she was sleeping standing like that. Do your kids ever sleep funny?
3 responses

• United States
30 Dec 08
Well my son will also sometimes sleep like how your daughter does. I would think it would be uncomfortable but it must not be to them if they sleep like that. A few other ways my son sleeps is just way to funny. Sometimes he will sleep with his head facing the floor and with one leg up against the wall and the other leg laying down. Like as if he was a dog in his past life or something. Another way he sleeps sometimes is with his head and stomach on the arm of the couch. He wont sleep in a bed he prefers the couch so we had to get another couch. I never thought that a 2 year old can be so picky of where they sleep. Unless it is just my child...lol

. Happy Mylotting

• United States
31 Dec 08
My daughter is one of those kids that will not lay down and fall asleep on the floor or anything unless she is really tired and sick. It is funny with her being so picky about sleeping in a bed or falling asleep in the car that she could sleep like that.

• Philippines
29 Dec 08
I don't have kids but my cousin's kid stays with us and it's like having a new younger brother but skipping the "i-can't-poop-by-myself-so-wash-me" part :D Just this morning I saw his head off the bed and he was lying horizontal and it looked so uncomfortable it's amazing that he's still asleep. Thanks for the comment on my discussion!

• United States
28 Dec 08
My kids are always sleeping in funny positions. My little guy likes to sleep with one leg up and the other on top of it.