Do you have child "actors"?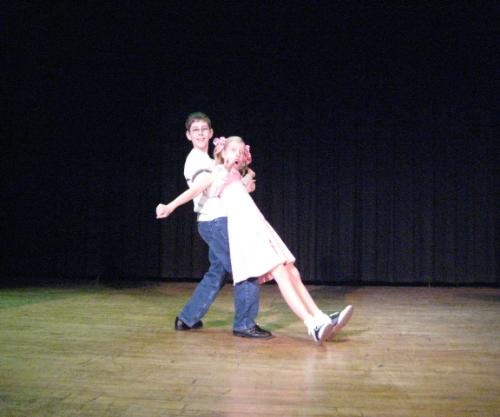 United States
December 28, 2008 4:51pm CST
I know that all kids have acting in them...it is just part of being a kid! But, does your child excel?Here is a pic of my 10 year old twins performing in our local talent show! Big hams that they are!What play/show has your child performed in...and let us know all about it!
1 response

• United States
29 Dec 08
i know u are proud of them. both my boys were always into sports & didn't have time for anything else. i tthink it's good for boys to be interested in something, keeps them out of trouble. lol

• United States
29 Dec 08
I totally understand that one! Kurt and Kami both had baseball/softball last spring...and with karate and cheer, it just about put me into the grave! Since my husband passed, I just can't manage everying and take care of the cars/grass/household too. This fall, I told them to pick one sport and that would be all that we could do! Kurt opted for Karate and Kami wanted to cheer. But then, there is this acting talent...how can a Mom stop them from wanting to pursue what they are really good at?!?!?!? Well, here we go again! Thanks for your response...and so good to hear from you again! Hope you guys have a very happy new year! Hugs!

• United States
29 Dec 08
you to, i was out of the computer buisness for about 2 weeks. it felt like i hsad lost my best firnd, lol. keep those twins straight,know u are proud of them.