Are you a religious person or a person who slaps his own religion?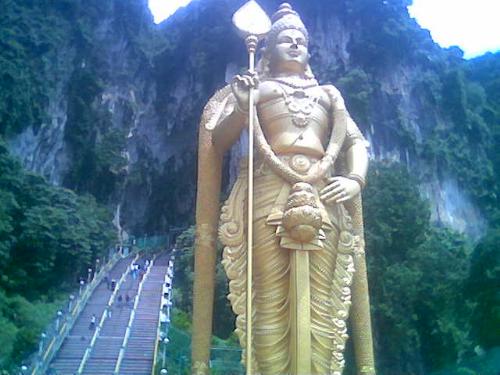 India
December 29, 2008 7:21pm CST
Are you a religious person or one who slaps his own religion..i'm actually a religious person and i never speak ill about my religion aqnd other religion also and i believe in God as the eternal power,but i have seen many people slapping their own religion by speaking ill of it and i think that that does not go very well with me because it is them who have to bulit their religion and they should not break their own religion by bad about it themself...
3 responses

• India
30 Dec 08
I am not a very religious person but would like to describe myself as more spiritual. My religion is Hinduism and I would be naïve enough to slap it. It is one of the most ancient religions of this world and has so many depths and diversions that it is not possible to understand it completely. I mainly take those things of Hinduism which appeal to me and help me in my spiritual quest.

• India
31 Dec 08
I'm also a Hindu and i would also never slap my own religion because as you sid that it is one of the oldest religion in the world and i heard that it was founded before christianity and i think it is one of the best religions in the world even though it has only few peoples following it in the world..

• United States
31 Dec 08
I could not say that i am a very religous person but i am a practicing Roman Catholic. I go to church regularly, pray before meals, pray before i go to work, but i dont serve in the church and stay there. i just do what i am supposed to do..

•
30 Dec 08
I believe In God, how ever I am very much against organized religions. They purposely keep people in the dark and ignorant of the truth.