Happy New Year

United States
December 29, 2008 11:28pm CST
I want to take this opportunity to wish all my mylot friends a very very happy, healthy and Prosperous New year 2009. I Wish all your dreams come true in this coming new year.... I was thinking of starting this discussion so that I could wish all my friends here, but was not sure which topic I should choose to start this. Finally I chose this mylot cos everybody will be visiting this topic.. Please take this opportunity to wish all your friends a very happy new year... Happy New year 2009
6 responses

• United States
30 Dec 08
Happy New Year 2009, I am sure that moving from apartment to apartment is lot of work and moving from America to India is a really a lot of work,lots of planning so that you don't miss anything. You need to get admission for kids in India it is not a easy task. Good luck with everything.........

• United States
30 Dec 08
Thanks akka, planning is not my job and you know whose job it is...

• Lincoln, Nebraska
30 Dec 08
I want also to take this time to wish you and yours a Happy New Year in 2009. May your next year be filled with abundant blessings and the accomplishment of many goals. I have several goals myself and look forward to seeing these come to fruition.

• United States
30 Dec 08
Thanks Keithstieneke, I wish all your goals become success in the next coming year..

• United States
30 Dec 08
Thanks fresefan, Happy new year to you too..

• India
1 Jan 09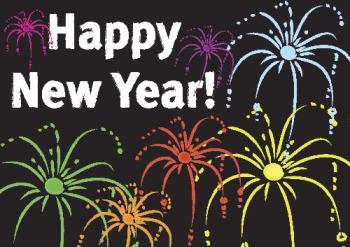 I will also take this opportunity to wihs all our mylot members to wish the "VERY VERY HAPPY NEW YEAR - 2009".. I will pray God to give all the Positive/good thinks what ever happend for you in the previous year will continue in this year also.. and What ever has not been favoured for you in the previous year, will become your favour in this coming year.. And also You will get lots of good news for your family in the forthcoming year also.. All the very best to all.. Keep posting and Enjoy mylot.

• India
1 Jan 09
Hi Vidhya, Yes the New Year is here. A Very Very Happy and Prosperous New Year to you too! Hope you must be exchanged greetings with your near and dear ones. I wish you the New Year will fulfill all your dreams and will be a healthy one. May the New Year will be a wonderful one and enjoy each day with joy.

• United States
1 Jan 09
Happy New Year to you too and may the lord bless you and yours in 2009.