Another Life Is Lost Due To A Lack Of Responsibility....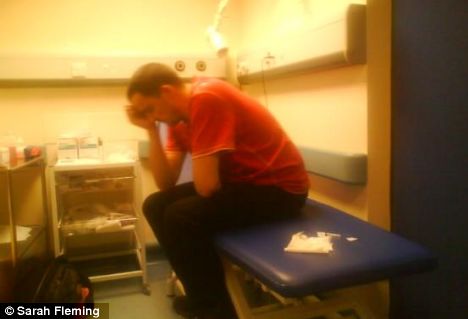 Singapore
December 30, 2008 10:17am CST
A few days ago, I posted an article on how 5 irresponsible air traffic controllers in the Philippines had been found to be frivolous with their duties. Today, the headlines on the Daily Mail (UK) reads: 'He could have been saved': Wife demands answers from hospital after dying husband is forced to wait six hours in A&E The article related how a man, Stewart Fleming, 37, arrived at his local hospital with his wife Sarah clutching an urgent note from his doctor saying he must be treated immediately. But instead of being sent to the head of the queue, Mr Fleming had to sit and wait in agony as a virus ravaged his body, causing his organs to fail. In a radio interview, it was learnt how they wait three hours for a triage when a doctor had already done it and put it in writing and deplorable state of the A&E where there weren't chairs, and the were people sitting on the floor. After arriving at hospital it was three hours before Mr Fleming was even assessed to establish whether he was a 'priority case'. Even then it took another three hours to be admitted - six hours after he had arrived at the hospital. Desperate to cheer her husband up, Mrs Fleming took a photo of him on her mobile phone. But as events unfolded, it was to become a tragic reminder of his suffering. The whole article just left me speechless and I simply could not believe that this is happening in a country like United Kingdom. Where is the sense of urgency and responsibilities of these health care workers or rather professionals? It is really sad and disappointing on how this has turned out especially when a life is lost. I am just appalled. What is happening to the people who are looked upon as professionals today? Are we really regressing? Ref: http://www.dailymail.co.uk/news/article-1102625/He-saved-Wife-demands-answers-hospital-dying-husband-forced-wait-hours-A-amp-E.html
1 response

• United States
1 Jan 09
How terrible he had to die maybe something will be done and no one else will have to die needlessly. Here in CA. if we have something like this what happens is the doctors call and do what we call a direct admit to the hospital so the patient does not have to wait in the ER line. That way they get treated right a way. I am so sorry for the wife and her husband.

• Singapore
1 Jan 09
teapotmommommerced, Something needs to be done indeed and I cannot stress just how important this is especially when it is a worldwide problem. No one should be carelessly overlooked in the ER and there should be protocols observed so that sufficient medical personnels could be summoned and deployed to handle sudden increase of admissions during epidemics or civil emergencies. There is no excuses at all especially when medical facilities should be well equipped and manned at all times. My exact same sentiments here for the deceased family especially the wife. Anyway, thanks for your response and a happy 2009 to you. Cheers.


• United States
2 Mar 09