John Travolta & Kelly Preston's 16 Year Old Son Dies...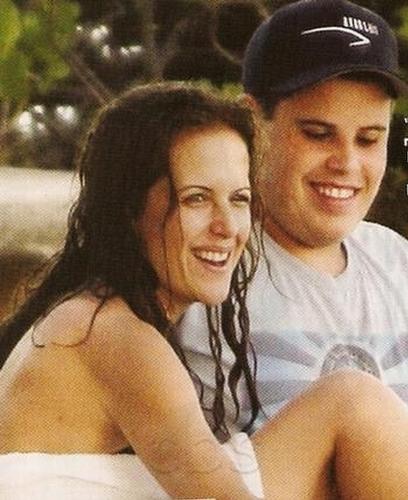 Turkey
January 2, 2009 9:44pm CST
Apparently, Kelly Preston and John Travolta's son Jett Travolta was found dead in the bathroom of the family's vacation home. The article states that Jett had a history of seizures and they think that he may have fallen and hit his head. There will be an autopsy will be preformed on him to determine the exact cause of his death. It's such a shame to see such a young man lose his life. He still had his whole life ahead of him. It breaks my heart to think of what the family must be going through at this time. It just goes to show that no matter how well known your are or how much money you have, you're never exempt from tragedy. Unfortunately, unforseen occurance can befall us all and the best we can do is to cherish the time we have with our loved ones and make the best of that time together. Here's the article, in case anyone is interested in reading it for yourself: http://omg.yahoo.com/news/john-travoltas-16-year-old-son-dies-in-bahamas/17122?nc Please, share your thoughts on the Travolta family tragedy, I would love to hear them...
6 responses

• United States
3 Jan 09
Oh my Gosh that is just so sad. But I can see how that can happen. As I have seizures if I don't take my meds. very day. As when I was 17 I had one and hit my head on the door. Came real close to my tempel so yes it can be scarey. Who my I feel so bad for them. He is a wonderful man and from what I have heard father as well. They are a great looking family. Keeo us informed if you learn anything. God Bless then.

• Turkey
3 Jan 09
Wow, that must be really scarey for you. I'm sorry to hear that. It's a very awful and scarey condition to have, I would imagine. Continue to take your medicine and take care of yourself... Thanks for your comment!


• Turkey
5 Jan 09
Oh wow, that's great that you have been seizure free for over twenty years. It's too bad about the side effects though. Isn't it awful that we take medicine for one problem and get some others in the process?



• Turkey
4 Feb 09
Yes, it's really sad and I just recently read in a magazine that someone close to them tried to bribe them with photos that were taken of their son right before he was taken to the hospital. I just think that's an awful thing for someone to do to people who just lost their son. You have to be devoid of all human feeling to do something like that to someone....

• United States
23 Jan 09
This is such a sad/tragic story...RIP To their Son. Atleast he's in a better place now and can watch over his family!

• Turkey
23 Jan 09
It is definitely a very tragic and sad story. I don't necessarily believe that he's now watching over them but he's definitely sleeping peacefully...

• United States
4 Jan 09
I read about John and Kellys son yesterday on yahoo news. That is sooo sad only 16 years old. My thoughts go out to the families. I love John Travolta he is a very good actor.

• Turkey
5 Jan 09
I love him too and every time you see him, he always seems so happy and he's always smiling. He seems like a great kind hearted man. It's such a shame that this had to happen to him and his family. It really does break my heart....

• United States
3 Jan 09
This breaks my heart. I'm a mother and I can't even imagine what they are going through right now. I had a friend who suffered from seizures and she also passed away and was found in the bathroom. those things can just happen at any moment, it's so scarey. My heart go's out to them.

• Turkey
3 Jan 09
It is very scarey! I can't imagine what I would do if I lost a child. I think that it would kill me. My heart goes out to their family...