Cordova the Alaskan Malamute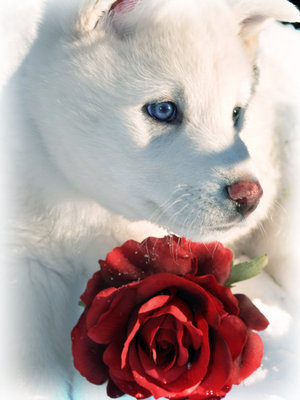 Canada
4 responses


• Canada
4 Jan 09
Haha my cat used to be like that now she just tolerates me and what I do. :) The dog doesn't know nay better though soon enough.

• United States
4 Jan 09
i looked at the bigger version of the pic and it is very beautiful!! it looks posed lol! how did you manage to catch that pre-destruction pic?! are his eyes really that gorgeous blue? i can totally see that pic in a calender or something! good one!

• Canada
4 Jan 09
Unfortunately the only thing fixed was his eyes. But the picture was a lucky catch what I did was have my fiance make a quick noise (while his jaws were around the rose (hence why it's soo close) and I caught him while he looked up. Lucky catch I must admit :D

• Australia
4 Jan 09
A difficult subject with such a wide contrast range: nicely done, and a fine looking pup! Happy New Year.