Which is better: beard, mustache, or smooth?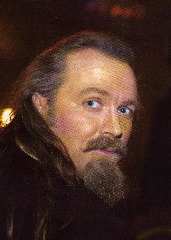 France
January 6, 2009 8:06am CST
I have a beard and mustache for my work but neither my wife nor I like it much. I don't like shaving either, though. I see other guys with beards, mustaches, clean shaven, and with a 5-o'clock shadow, presumably by choice and I wonder what drives them to sport their particular facial hair look. What are your thoughts regarding facial hair on men?
5 responses

• Canada
11 Jan 09
From a woman's point of view, I feel that smooth is better than mustache and or beard. A small beard and/or a well trimmed mustache is passable however. It is just personal preference. I can imagine shaving the face must be a real drag. Some men look better without a beard or mustache and some lok better with just a mustache or a beard and a mustache. That is my own opinion however. I think that there are different reasons as to what drives a man to sport their particular facial hair look. Some maybe fashion, culture, a certain look or even cleanliness feeling. I am all for smooth but again, a well kept mustache is okay. A small goatee is acceptable.

• France
12 Jan 09
I like the feel of a smooth face, the feel of flesh on flesh during intimate moments with my wife, so I'm with you on the smooth shaven effect. Looks is another issue that sometimes isn't compatible with touch. Thanks!


• France
12 Jan 09
It's interesting to be able to experiment with growing facial hair or not. I was very self-conscious when I first started growing beards and mustaches but now it's fun to try different looks. Thanks!

• Norway
6 Jan 09
My hubby has a little mustache and beard. But he always shave it so it wont grow long. Actually, he likes it with no hair at all but you can see the trace of it on his face. He looks good with that though.

• France
6 Jan 09
Yeah, I think it can look good too. I've even grown accustomed to my look which is a long goatee and handlebar moustache with long hair. It's fun the notoriety it brings, but I don't think I'd elect to wear it if I didn't need it for my show. I prefer smooth shaven intimacy when I kiss my wife, and I hate being concerned one of my whiskers is going to poke up her nose when we kiss. It makes me self-conscious and there's little pleasure in that.

• Singapore
6 Jan 09
why does your work require you to have a beard or mustache? anyway, i'd like my man to be smooth. This is so that he'll look younger. Somehow whenever i see beard or mustaches, i can't help but think of food stuck somewhere in there. I know i'm wrong but i can't help it..


• France
6 Jan 09
Strange huh? Here's the reason: I play Buffalo Bill Cody in a dinner show production of "Buffalo Bill's Wild West Show" in France. Check out my profile to see my blog about it if you want. I know what you mean about food in the beard. I can't feel when I have something on my beard. It's terrible the slightly grossed out look on my wife's face when she signals I need to wipe something off I don't know is there. Fortunately I'm very self-conscious about this and have made a habit of wiping my beard after each bite, just in case. I won't even get into what having a head cold is like...


• France
6 Jan 09
I'm a bit light skinned for that but I've been accused of resembling Christ, or one of d'Artagnan, one of the musketeers, depending on the context of where I am and what I'm wearing. It's kind of fun, the look.