Finally I got payment from PJ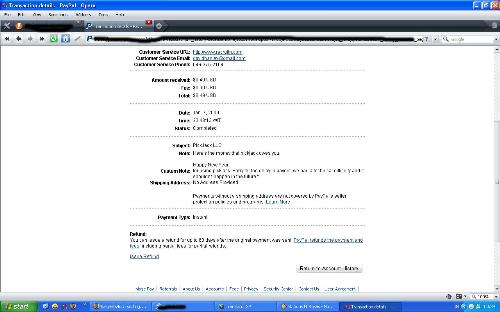 Cliffside Park, New Jersey
9 responses


• Cliffside Park, New Jersey
7 Jan 09
maybe you signup with not Paypal email address.

• United Kingdom
8 Jan 09
I love PickJack. It's my new hobby! I'm not too bothered about the money as it's not that much. I'm more interested in the fun element. However, I noticed their 'pay by' date shifted a couple of times. First it was Jan 5th, then 6th, then Jan 7th, then they said they'd just paid, but a Paypal notification didn't reach my inbox 'til over an hour later (with an apology in the Custom note section saying the payment delay was due to technical difficulties and it wouldn't happen again). I don't mind the date changes as much as I mind that they didn't update their users on what was going on. It's the lack of communication that I see as a potential problem more than the delayed payments. Anyway, I'm still glad I came across their site. Let's hope they brush up on their communication skills as I'm having a blast on there at the mo'!

• United Kingdom
10 Jan 09
(p.s.: I joined thru you, by the way). Yes. I did get paid. On Jan 7th. I'm sorry you still haven't been paid. I have slight reservations about them and hearing that you haven't been paid isn't helping. My earnings on there dipped significantly overnight. I don't really have a problem with that. I just wish there was somewhere on their site where it explained how earnings are calculated so that when it dips, I know why. I hope you sort things out with them soon. take care...


• Cliffside Park, New Jersey
7 Jan 09
Okay .. I will send messages for you !

• Indonesia
7 Apr 09
yes..PJ is not scam..i get payment from PJ too..good job michael


• United States
8 Jan 09
Hooray! I just made 16¢! I know it isn't a lot of money, but somehow it feels like a big victory.