Computer job vs. computer games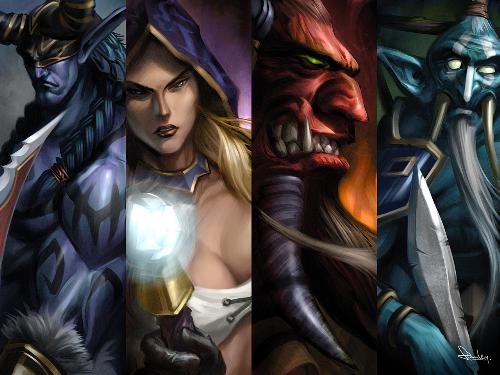 Philippines
January 8, 2009 6:35am CST
I think some people don't have discipline or need to be disciplined. Or maybe, they're just so naive to sense the real dilemma. People who are supposed to work in front computers must minimize or even stop playing computer games if they are not doing something work related and must shut their computers down. The length of playing time is an additional electricity expense and not part of the estimated budget. Besides, the time spent on playing is wasting the time supposed to be spent for earning. I hope people who are like above can read this and be responsible.
4 responses


• Malaysia
8 Jan 09
If no one playing games. A lot of companies that create games can face a problem. Because no one will buy their games. This maybe cause a lot of people lose their jobs because this company are closing down. For your information, playing games can earning money too if become Pro Gamer.

• Philippines
8 Jan 09
You also have a point there. If your career is earning while playing, that's fine, coz what you earned will likely be what you will pay for playing the game. My point is, if people who are playing are not even earning in return and cannot even contribute to the incurred expenses on playing games like the power consumption, they're just incurring additional expenses than bringing additional income.

• India
8 Jan 09
I think even by playing game we can earn money because by playing games online we can bid our score and we can get money if it is the highest score zapak games is one such site it the best it gave me many gifts such as ipod and high quality webcam while playing games there.

• Philippines
9 Jan 09
Again, it's fine if you are earning from it, and if it is your way of earning. Anyways, thanks for your response.


• Philippines
8 Jan 09
Well, I think your case is fine since the company is operating 24hours and absolutely set it's budget for 24hour power consumption. Thank you for your response.