What perfume do you use ?

India
January 8, 2009 9:30am CST
Ladies & gents,both,are fond of using perfumes.Some use it to mask the bad odour from their bodies,some put it to impress other & draw attention & some use it as fashion statement.Ladies in particular are fond of putting on perfumes of various brands.Preferably those are international brands & quite costly.The gents though manage with simple ones.So what is your brand ?Which fragnance do you like to put on ?
7 responses


• Malaysia
19 Jan 09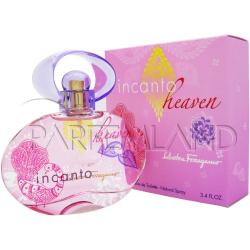 i dont have any favourite brand, i like to try different perfumes! currently i am using incanto heaven by salvatore ferragamo


• Malaysia
9 Jan 09
Hi Abhi, I use perfume because I just love the smell of it. My favorite brand is Estee Lauder; have been using it for many years. They have milder fragrances which I use during the day, and stronger ones for evenings or functions.

• Qatar
8 Jan 09
hi im fond of using perfume not to hide bad odor from my body but to add more scent to it

as i have collection of perfumes, i like DKNY light blue from all. After shower,i make it a point to spray a body cologne (victoria secret) all over my body hehehe


• Philippines
9 Jan 09
As of this moment, i have Liz Clairborne's Curve for Men...i like the refreshing scent. Before, i am using Paco Rabanne and then Acqua Di Gio by GA.