How do you take care of your HEADACHE??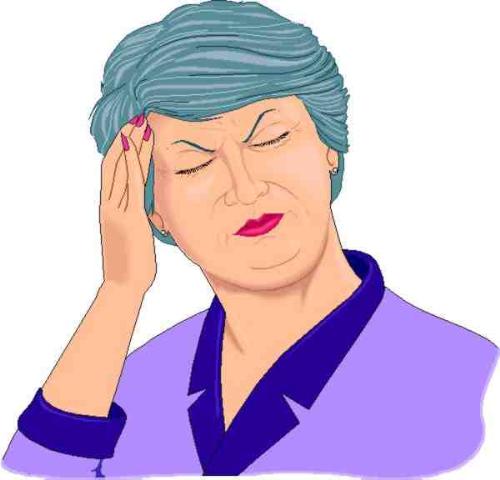 India
January 9, 2009 11:03am CST
Headache is something that each one of us must have suffered at some time or the other in their life. It is a symptom rather than a disease. Although painkiller drugs like NSAIDs give some relief, i have heard they do more harm than their benefit if used for long. How do you manage your headache episodes?? Any natural remedied or precautionary steps that you know??
3 responses

• United States
9 Jan 09
My headaches are almost always driven by stress or my inability to remember to eat like a normal person. I seem to forget I need to eat when I get writing or working on something online. Painkillers are helpful, but the side effects are sometimes not worth it. If I feel a headache coming on, I grab the bottle of aspirin, take a few and follow with a light meal. If it is stress related, I take 30 minutes of quiet time, laying down in a dark room and focusing on calming down.

• India
9 Jan 09
hello mylotter Aspirins are no doubt helpful but they induce hyper acidity in my stomach. Ya, the dark room rest technique works. I have tried that. Most of my headache episodes come during office hours, so i don;t find opportunity to rest myself. Thank you for sharing. have a nice time here.

• United States
9 Jan 09
Try keeping something with sugar in it at your desk, such as hard candy or small pieces of chocolate. It may be that you are not able to eat often enough to reduce the chance of a hunger headache. Feel better!

• India
9 Jan 09
thank you so very much for the piece of advice,but unfortunately i am diabetic. I will try & take something in between my work to keep the stomach running.

• India
11 Jan 09
hi uditpanda, my dear friend, headache i think is not a problem or a disease in itself. its a symptom of it. i myself is suffering from migraine. i am having this since childhood and i very well remember that my teacher use to send me home.then someone told that wearing a magnet necklace will really works. i donno frankly that how much it worked or not because i always use to get this bad headache. rosemary, chamomils, lavender and other such essential oils may also help ease your headache. then if you'll try pushing the centre or the very top of your skull for 30 seconds and try doing this for three times in a row while breathing deeply will also help. then placing and ice pack under your neck and hot water bottle on top of your feet .this thing helps because i have done this with myself. becasue i suffered from migraine so i got relief by staying in a dark room which is quite and with no smell, and absolutely no sunlight.a herbal footbath can also soothe your headache. get your teeth also checked up. sometimes they can also be the cause of regular coming headaches.

• India
11 Jan 09
that is a lot of information dear. I know how bad migraine can get. I have seen my mother suffering from it regularly. She even had accompanied nausea & vomitting. She is under medication now.Thank you for responding. Have a nice time at mylot.

• United States
9 Jan 09

I usually wind up taking some over the counter aspirin. Sometimes I will use ibuprofen or something else generic to tide me over. Sometimes I will just try to relax and lay down. Sometimes it is hard to conquer a bad headache. I do get episodes once in a while.

• India
9 Jan 09
yo...thanx for sharing. I have heard paracetamol/acetaminophen are the best and safest for headache. Do you have any idea? have a nice time at mylot.