Is it true that Halo Halo is worth Php1000 plus in Japan?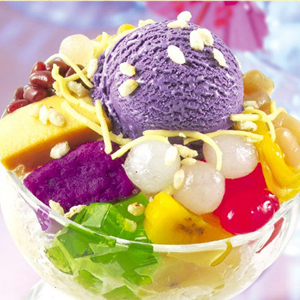 Philippines
5 responses

• Australia
15 Jan 09
HHHHHHWWWWHAAAAT?! If that is true, now that's really swindling for me. I can't wait to see the reaction of a Japanese Halo-halo lover upon seeing that it's barely one hundred pesos in Chowking. You like Chowking? Or the ones that are sold inside market places, or across public schools, etc.

• Australia
15 Jan 09
*gulping the last scoop of halo-halo* you didn't warn me earlier!


• United States
15 Jan 09
What?? 1000 pesos for a halo2x? No way! It's kinda expensive there. I don't know if it's true or not because it's really expensive for a halo2x.

• United States
15 Jan 09
oh i see...well, probably it's true..I rarely watched tv nowadays..


• Malaysia
10 Jan 09
yeah..I love halo halo and have not found it in my place. Our malaysian version of halo halo is called ABC and it tasted similar to your halo halo minus the yam and jackfruits. I think if anyone were to start it here it will be a hit too. Anything that is unique will bring profit.

• Philippines
10 Jan 09
I dont know but will ask my friend there..may be its 1000 yen not 1000 pesos..or there might be a possibility depending on the contents of the "Halo-Halo"...