How to tell you are having a bad day?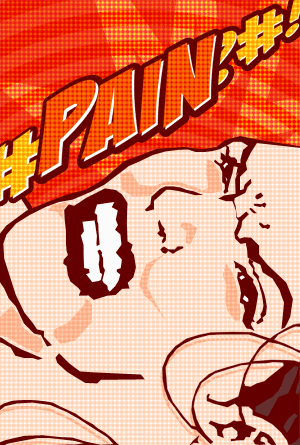 Canada
January 15, 2009 10:57pm CST
How can you tell you are going to have a flare-up? How does your body react to the changes in pain? When I get a bad day, and my pain get more intences I start to shiver, my teeth chatter and my body seizes up. For more sharp intense pain I laugh.
2 responses

• Philippines
16 Jan 09
i already feel that i'm having a bad day when my back starts to hurt. this is my stress area and the first reaction of my body when i'm having a bad day. i'm usually the quite type but when i flare up i would shout to the point that everybody would be shocked. my fists are close (much like i'm about to punch someone, LOL) and my eyes becoming dim as by eyebrows are as though together. i lik shouting when i'm mad coz it is where i can pour out my emotion. just like 2 days ago, i really had a bad day. first i found out that pur company physician did not approve my absence (there's a process for filing sick leaves), i was then irritated coz my absence was valid due to sickness but now i'm not going to be paid because of that doctor. second, i saw our payslip and i have disputes and i wasn't paid for 3 days! when i went back to work i started to feel the burden in my back but i shoved it away as i have many things to do. and lastly, on the last hour of my shift, my co-worker assumed i went home and he threw away my bottled drink which was half full. i was so pissed off coz i don't like what he did especially that i'm the type who doesn't want my things to be touched by others. so when i got home i did pout out all my rage.

• Canada
17 Jan 09
Sorry to hear you were having such a hard day. I hope it goes better soon. Thanks for the post.

• Philippines
19 Jan 09
Me, in a instant when I am having a bad day I will have a headache and stomach ache. It will be gone when I have a complete rest. I know why I have a headache when I have bad day because I can stop thinking about what happened.