Asteroids..

Philippines
3 responses

• Philippines
16 Jan 09
There's a big chance that we will be hit by them, but I guess, as asteriods "fall" towards the earth, it passes through several elements of the universe that decreases its size as it goes nearer to the earth, thus hitting the earth with a size that our atmosphere can take in and further "minimized". That's just my theory, but I guess, scientists have better explanations.

• Philippines
19 Jan 09
Are you into physics? or other science-related courses?


• United States
16 Jan 09
Roughly one million asteroids of a size comparable to the one from the Cretacean/Jurassic impact (which wiped out the dinosaurs) cross Earth's orbit in a single year. Given their lack of luminosity, the first thing we'd know about one that hit us would be when it heated up entering the atmosphere. And by that time, it'd be a fraction of a second from impact. Sleep well ;)

• United States
21 Jan 09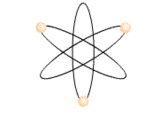 The chances that we will be hit by an asteroid? 100%, since Earth is floating around in space and stuff gets in our atmosphere all the time...but it's usually too small to worry about. The possibility of a large asteroid entering our atmosphere that will be of a significant size by the time it impacts the surface? It would be difficult to do, but it could happen. First it would have to get past the other planets in our solar system (and avoid the pull of Jupiter), then it would need to enter our magnetic field (rather than just go around it). Something that large, we should have ample warning of, but with all of the buget cuts to our scientific community, at least here in the US, it could take us completely by surprise. Either way, it's nothing to worry about, since there's nothing that can be done about it and if it ever did happen, it would be over very quickly.



PBS has done a wonderful job of making science entertaining and easy to digest. Check-out the NOVA series at your local library or on Netflix!