Do you use a planner for appointments and other important dates?

United States
January 19, 2009 12:38pm CST
I've never been that great at keeping planners with dates in them that are important however I'm trying harder to use a planner to stay organized. I'm trying to use a planner to write down all the assignment due dates for my classes that way I can see ahead of time what it due for what class. It does help but there is only one problem with that. I do not always open my planner. Sometimes I just get so busy and focused on doing so many other things, I do not always get the chance to open it up and see what I have coming up within the next week. That, and sometimes I just never get things written down in it and it slips my mind. Do you find that using a planner helps keep your stress levels down? How do you make writing in and looking at a planner a habit?
6 responses

• United States
19 Jan 09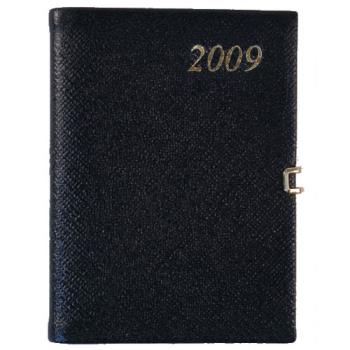 Oh ma gosh, highflyingxangel, I live and die by my planner! I do product demonstrations as part of my marketing business and I have to keep a planner so I do not double book shows or forget to run them. I find planners keep me organized and on track, therefore reducing my stress level tremendously.

• United States
19 Jan 09
I do have an organizer, and I have beem writing down things that I need to do in it also. I hardly ever open it also, so there are weeks that are blank with nothing written in them. I've started writing in it again because there are so many things that I need to do, and it helps me to remember. Another thing I did was to write all of my phone numbers in it, because I had been keeping everyone's number in my phone. Something could happen to my phone, and I would not have all of those numbers.

• Philippines
2 Feb 09
i have an idea, since you are on a computer most of the time, why don't you put it in your email server, example, like yahoo where it reminds you what to do. they also have this myyahoo where you can post some notes and reminders you can place on your calendar. it does served it's purpose of reminding you what to do. plus, make use of your cellphone to alarm you every hour of what you are suppose to do. i hope this helps.

• United States
20 Jan 09
I usually have to write things down on the calender or I would totally forget. When I was in school I would write myself little notes in my tablet so I would remember. The planner sometimes would get left at home or as you say forget to write stuff down. So for me writing a fast note on tablet worked for me.

• United States
19 Jan 09
You have to make it a habit of looking ahead to what's due. I've used a planner in the past and if you stick to it you'll become more organized and less stress will creep into your life because you'll be on top of things instead of underneath them trying to finish them up at the last minute.

• Canada
19 Jan 09
Learning good organizational and time management skills is one of the best things a person can do for themselves, both in school and later in the workplace. It seems to me that a "paper" planner is not efficient for you if you are writing in it and then not referring to it. Some people do very well with planners, agendas, daytimers, call them what you will. This may not be for you. You are clearly already using a computer so why not look into a computerized planner? Use it to set up alerts that will pop up on your screen to remind you about important due dates, projects, meetings, etc. Most email clients have a calendar/planner function - you could even use that as a test case to see if planning electronically would work better for you. Good luck :)