A Tea That Slenderizes and Energizes, Who Knew It?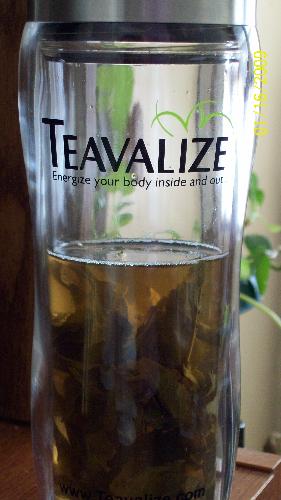 United States
January 19, 2009 2:23pm CST
I have been on a program for weight loss and was wondering how many other people know of this great little diet resource. I have only been using it about a week and a half and have only lost about 6 Lbs that's not a lot but for the time frame it is.(must be water weight) I let my neighbor try some too and now she wants in on it. Has anyone else tried the program called Teavalize and if so how did it work for you?
3 responses

• United States
19 Jan 09
I have never heard of this tea. I think six pounds in a week and a half is pretty good. How much weight do you want to lose. I guess this tea makes you go to the bathroom a lot, is there an exercise program that goes along with it. I think drinking tea would be an easy way to lose weight, a lot of people do not like the exercise that goes with it.

• United States
20 Jan 09
Yes it is a lot I have much much more to go so maybe much of that is water weight although I don't feel I am going to the rest room any more than usual. I have not done any exercise yet or even read my free eBook that came with it, guess I could be losing more hah...lol

• Canada
19 Jan 09
Hello No I have not tried this tea, is at an actually tea or do you have to buy it from a pharmacy or department store. What is in it that makes you loose the wieght, I am just thinking that sometimes if something seems to good to be true it is, and you hear of all these things years later being recalled because it causes long term health affects so I was just wondering.

• United States
19 Jan 09
It's a program I got into online after a little research and yes it is actually tea. I like watching the tea leaves grow in the diffuser (that came with the kit) while it steeps. I can give you the information to check it out, there's lots of information on it that will probably help ease anyone's mind.

• India
5 Jun 10
Sleep gets reduced with tea thats why we have it during exams to get out of sleepiness.