Did you save today? A day for the history books?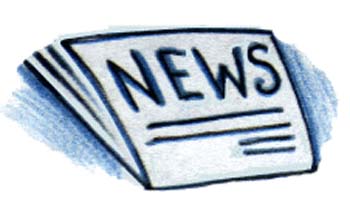 United States
January 20, 2009 8:31pm CST
I forgot to buy a newspaper today, but I sure wish I did. Today History took place. Our first African American President took office!I meant to get a newspaper so I could have proof of this historical day. My thought is that my great great grand kids could make a pretty penny off of something like a newspaper from today, and that could be due to me! Well, that didnt happen, but what about you? Did you feel the need to keep an artifact from today to remember the day history was made?
3 responses

• Malaysia
21 Jan 09
Yes, we should. Today is the day that we have been waiting for. We see some hope after all, finally a strong and solid leader have come to claim his rightful place. A great day, i would say. Even my bos came to me this morning, expressing his joy of this historical day.

• United States
21 Jan 09
I also forgot I think I will pick one up today. A lot of people hate that a biracial man became president its funny because all these years their have been white men as presidents and black people have accepted them. Its to bad we all can't be equal because n o matter what we have to live together.

• United States
21 Jan 09
No and hopefully my grand kids don't have to know about this little screw up. However I hope this does not set a precedent for elections to come.

• United States
21 Jan 09
Huh, well whether or not you agree with who got elected, it still is something that will be remembered. And I promise your grand kids will learn about the first time an African American was elected president. I sure hope He can make some changes for the better, and maybe one day you will be open to equality.