What keeps you busy?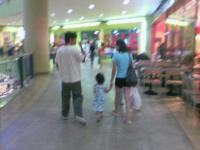 Philippines
January 21, 2009 12:41am CST
Hey guys what keeps you busy? What routines do you do to start your day? Hanging up with friends would help you create your own idea to keep you busy. A lot of things makes us busy. Do you responsibility at home. Taking care of your children. Chatting with friends and a lot more. Discover those things that would make you busy. Remember, keeping yourself busy would help you forget your problems. It helps fights stress. Be adventurous. Going to a travel and meeting old friends. So, what keeps you busy guys?:)
6 responses


• China
21 Jan 09
many things, as planed I would recite an article each day,that start at morning,and it may takes me about 30 minutes and then I went to our office for my work.I have to spend 2 hours on the way to the company because it's far from where I live.I have to stay at office for 9 hours include one hour meal time.moreover,there are many other things keep me busy,chatting with friends,post on Mylot and so on and so on...haha. have a good day,your avatar looks great

• India
21 Jan 09
I am a working man and working men don't have the time to hang around with friends. My work keeps me busy for 10-11 hours. In fact, I just don't realize when the day breaks and night falls. Would you call me lucky or unlucky?

• Australia
21 Jan 09
I take care of the house and I write articles from home. My daughter is seven and here in Australia it is school holidays so as you can imagine she keeps me busy! I find that if I want plenty of time to write, which I love, I have to get up about 4 a.m.! There is always something demanding my attention but it is just as well I would hate to have nothing to do.


• Philippines
21 Jan 09
Thanks for commenting qwerty19. Yeah, I recall when I was in college, I really have a hard time to make all the task at the same time but with the help of my friends and family I just smiled and thank God when finally I graduated. A lot of sacrifice brought me to fullfill my dreams. I hope some of you guys would give importance of education.

• United States
22 Jan 09
I spend 99% of my time trying to survive, make money, and pay my bills...I don't have time to do much of anything else...