I still get seasonal/christmas cups from local starbucks, what about you?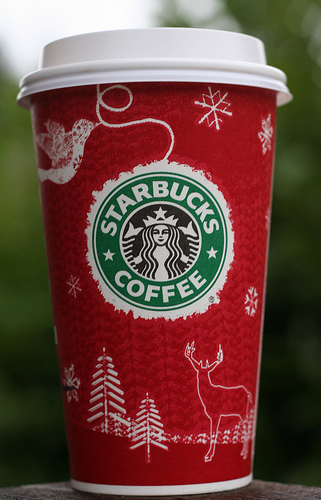 United States
January 22, 2009 3:55pm CST
I livo the design of the seasonal starbucks coffee cup, it is so cheery, I have bought regular coffee just to get it and I got the ceramic cup (tho I waited for the cup to be on sale) So, I am wondering if where you live are you still getting the seasonal starbucks cups? Or do you prefer to call them christmas cups?
2 responses

• United States
23 Jan 09
I don't get them no matter what the season. I'd have to go to Starbucks, you know?


• Holiday, Florida
23 Mar 09
i dont go any more. dont get out much at all. but i really used to meet dates there for a first meeting when i was trying for a new partner. its a good place to get to know someone.

• United States
29 Mar 09
I love to hang in there with my daughter, it can either be tea or coffee, it seems like a neat thing to do and it makes coffee special, I have heard of course, like you say it is a nice place to meet someone and well, it is great and if one feels uncomfortable one can always leave fast and no hard feelings.