Is our learning process starts in our mothers womb?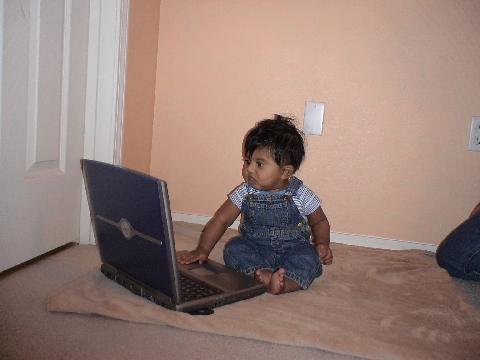 India
January 22, 2009 4:43pm CST
It is told by our elders to the expectant mothers to read good books,to listen good music,to be always happy etc..so that she gives birth to an intelligent,happy child. Is it true that the mother's action influences the baby's brain?I have to believe it.Because my daughter is a computer engineer.And I see my grandson fiddling around Laptop when he was just four months old.See the photo attached. Happy mylotting
5 responses

• Philippines
23 Jan 09
A good, loving environment is always conducive to learning and the womb is just as good a place to start as any. A cranky mother with a child in her womb might have a cranky disposition even when the baby gets out and that is surely going to produce a stressed-out little tyke. Cheers!!!

• Philippines
26 Jan 09
Im not sure of that but I guess that is true. Learning process starts when we are in our mothers womb. That is why it is very important that mother should be talking with their child when they are pregnant in this way, they are helping their baby to develop their mental ability as early as they are still in their mothers womb. I remembered when my aunt is pregnant with my cousin she use to sing for my cousin and sometimes shes putting the ratio in front of her tummy. And today my cousin is fond of singing. I think that is the result of what did my auntie do when shes pregnant with my cousin.

• United States
26 Jan 09
I did so much when my daughter was in the womb. I read to her every chance I had, I played music to her at night before I went to bed (earphones on my belly), I sang throughout the day, constant cheerfulness if I wasn't sleeping, and did math problems out loud. My daughter seems to have a natural ability to outwit me with cell phones, computers, and video games which I didn't have when I was pregnant. My opinion is that what ever today has in technology is what children will respond to naturally. Their curious minds will focus on examining a new object especially one with lots of buttons and shiny objects attached to it. She has no interest in math, her reading skills are low, and she sings off key (laughing over here). She's not genius material but she is a joy to play video games with!


• United States
23 Jan 09
congraulations on having such smart children.