what is wrong with my laptop?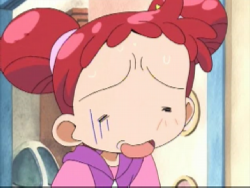 Malaysia
January 23, 2009 5:03pm CST
well, i have it since 3 years, and how it turn itself off whenever i have used it for a long time or whenever i use some heavy programme all together. In short it turns it off when it is hot I think. what is wrong with it? one of my friend told me it is because there are too much dust in the fan place. the fan doesnt work properly anymore. another told me was because of the RAM i added. before it was 256MB now i put a 1Gig RAM. does it matter?
5 responses

• United States
24 Jan 09
The two reasons given to you by friends might be what the problem is since they are not mutually exclusive. The added ram would probably make it run hotter. Maybe you should consider getting one of those cooling plates or beds or whatever they are called. This would cool it and would be cheaper than a new one. Also you could try getting rid of dust but I'm not sure how you would do that since access is probably not easy, although you could try the compressed air cans and blowing carefully into the fan outlet.

• Malaysia
24 Jan 09
okay, i will try that, thank you.

• Indonesia
24 Jan 09
Yes, your FAN is too much dust. I have problem with my computer last year, after i clean the dust in a fan it work normal. Oh, you mean RAM is cause it too hmmmm....yes may be your memory too low and your program is too much. Clean your fan and make sure your hard disk space is not under 1GB.

• India
24 Jan 09
I think the fan is not working properly try to replace the fan with a new fan and i think there is a lot dust in the processor place so remove the dust and see that the operating system is working fine because the laptop may restart becasue the there is no capacity for the operating system to handel exceptions.

• India
24 Jan 09
yeah offcourse the same problem i had seen for my friends laptop.After using it for a while it turns off.That is it restarts.And then he changed the Xp that is he formarts his laptop and then it is good.He had not changes the ram or hard disk for his laptop.And the other one my anothet friend had a laptop that it restarts when the heavy work had done in his laptop.That if he playing a movie an the movie struks for a while automatically his laptop restarts that is the major problem for his laptop.He had shown his latop for the mechanic he changes told that his mothernoard of his laptop is in trouble he had to change it.I am from india accoyring to indian currency it costs arroyn 3000rs. friends happy mylotting.

• Indonesia
24 Jan 09
I am very sure it's got something to do with the fan. It might be dirt-filled or did not function properly. Have it replaced. It happen to my acer laptop, too.