Onions

India
January 24, 2009 11:02pm CST
Onions helps us in many health related issues as onion has about 85 to 90% wate, 7 th 10% carbohydrete 1 to 2 % protein and about .33% fat.It also has excellent vitamin source such as A,B,C an excellent sourceof potassium, magnesium,silica and calcium.About 100g of onion equals roughly 30 calories.It is a medicine for myriad complaints such as loss of appetite,a diuretic rheumatism,arthritis,colds,bronchitis and as an antiseptic. broken hearts, snake bite and blindness were thought to be cured in medieval times by onion treatments.In home remedy uses today,the onion is still a favourite, highly valued as phlegm loosening agent and for its antiseptic properites.So i suggest all my friends too use onions and keep good health.I wish a very healthy and happy life to all my friends out there.
6 responses


• India
27 Jan 09
thats ok i just thought that it would be helpfull to you try it shurely ok

• Philippines
27 Jan 09
when i was a kid..I really love the taste of onion..and i love to buy foods which contains onions....but now, there's something in onion that makes me turn off..and now i hate it already..and i do like onions already like before..according to my teacher in science and health ..onions causes body odor...and i got disappointed about it...how about you guys here in mylot..have you heard about this that onions causes bad body odor?

• Indonesia
25 Jan 09
oh, is that right? but my sister didn't like onions. maybe she didn't know what onions's use


• United States
25 Jan 09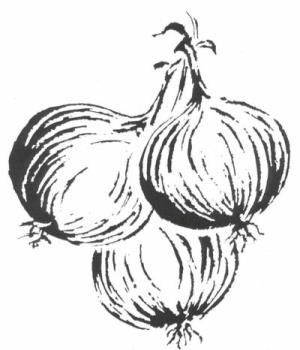 I love onions, but I never knew so much about them. I know if you want to stir up a guaranteed successful meal, throw onions and garlic in a pan with just about anything. I love to start breakfast with onions, peppers and eggs. Thanks for the information.

• Philippines
25 Jan 09
in my household, we always use sorts of spices. onions, garlic, tomatoes, gingeroot, chilis and pepper are among the favorites which we commonly use. we always do so because, spices are health inducers. they are cure to sorts of illnesses and diseases. onions are good for the heart, the veins, blood circulation and many more. as you have pointed out my friend, onions if taken regularly in our daily meals, will promote good health for us as it can do so much more than we used to think about it.