What do you say to people who have wrong perceptions about your country/people?

United States
4 responses

• India
26 Jan 09
Well many people still think India to be a land of snake charmers till date after all the developments we have had..I can't really go and explain the facts to everybody outside but yeah it does hurt..If something is really wrong then people have all the rights to speak on it but people speak on things they have no facts or real knowledge on? I wish we all give consideration before speaking about people and their nations we know less about..

• Latvia
26 Jan 09
If the person who said bad things about me or my country is right I am trying listen and understand her/him. If this person talks crap about my country because he thinks that without a real reason, I argue and try to make him/her understand that you need a point to say anything bad about anyone.

• United States
26 Jan 09
That's a good point. WE should have a basis for our criticism and at the same time listen to criticism and take them constructively. Thanks for sharing.

• India
26 Jan 09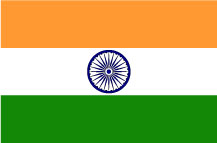 If people have wrong perceptions about my country and my people, I ask them to have a positive attitude when they judge a country and its people. Most of such people correct themselves. There are some who are adamant about this. These people are those, who for a purpose, look for only negative things in a country and its people. I do not bother about such people, as this negative attitude is an integral part of their negative thought process. Anybody interested to know more about India should visit India's national portal - http://india.gov.in.

• United States
26 Jan 09
You have a point. For most of the people, they always look at what's wrong or what's bad. They fail to focus on the good things. Thanks.

• Philippines
26 Jan 09
Hi, nympha

Ya, it does hurt. But then I remind myself that I have negative perceptions about other countries as well--and that they are probably wrong too. I am thinking that there is always something that makes a country great, the reason why its people love it. And it's just too bad that there are those who will never know what that is, let alone experience it. So the feeling of annoyance just passes. If they think our country is no good, then too bad they cannot taste our kare-kare, nor experience our strong family ties, nor see our Boracay. Right, friend? Have a nice day!


• United States
26 Jan 09
Right! People would always have misconceptions, but then again if we are not sure about these then it'd be better if we don't air them and just keep them to ourselves. Thanks for the wonderful response. They sure will miss out a lot from our country. lol